Our portable word wall tools have been created to allow your students to create their own word walls for easy access during writing.
This is another free resource for teachers from The Curriculum Corner.
The pages within these portable word wall tools will fit together to create a tool that will help your students during word work and writing times.
All resources can be downloaded using the bold, green link at the bottom of this post.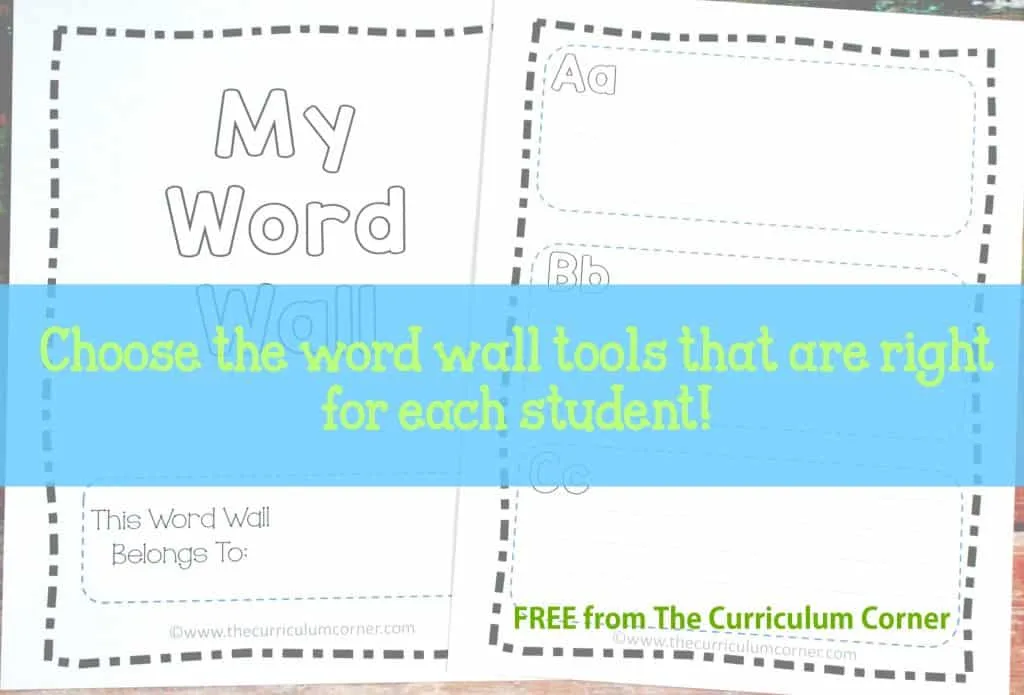 Here are the resources you will find within this free download:
Vocabulary Word Map
My Words of the Week Pages – Students can record weekly focus words. One version includes a place for students to define the words.
Compound Words and Contractions – Students can record the parts and whole of these words.
WOW Words for My Writing – Encourage students to record words that they encounter in class to use in their writing.
ABC Charts – Two versions are provided.
My Word Wall – Letters and space for recording words are provided.
My Word Family Collection – Allows students to enter words for each word family. We have included many word families, but also a blank page for you to add your own.
Blank Templates – Use these pages as needed to help make the perfect portable word wall for your students!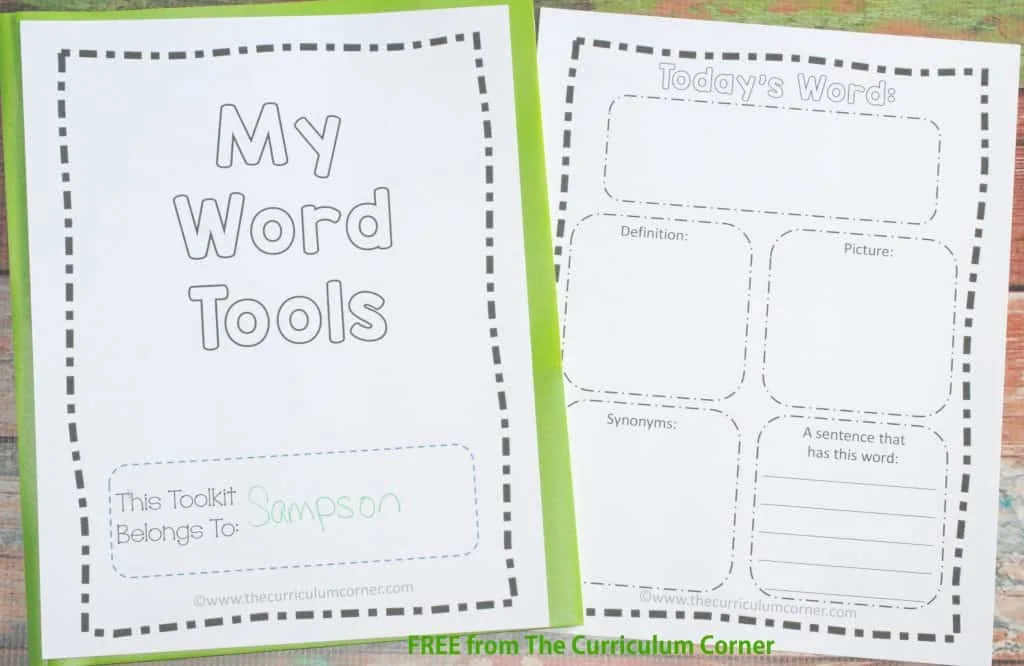 Click here to download the complete set:
Looking for additional writing workshop materials? Start here:
For some students, you might want to add different phonetic and reading strategy charts. There are many versions available when you search on Pinterest.
We found many cute & free versions that we are sharing below.
Here are a couple of our favorites:
You might want to add these phonics sound charts from Free Word Work to your folders: Phonics Sound Charts.
You might also be interested in: