These free rounding numbers worksheets will give your students practice with rounding numbers to tens, hundreds and thousands.
Help your students practice how to round numbers with this free download of 20 worksheets.
Add these worksheets to The Curriculum Corner's collection of rounding materials.
This is another free resource for teachers and homeschool families.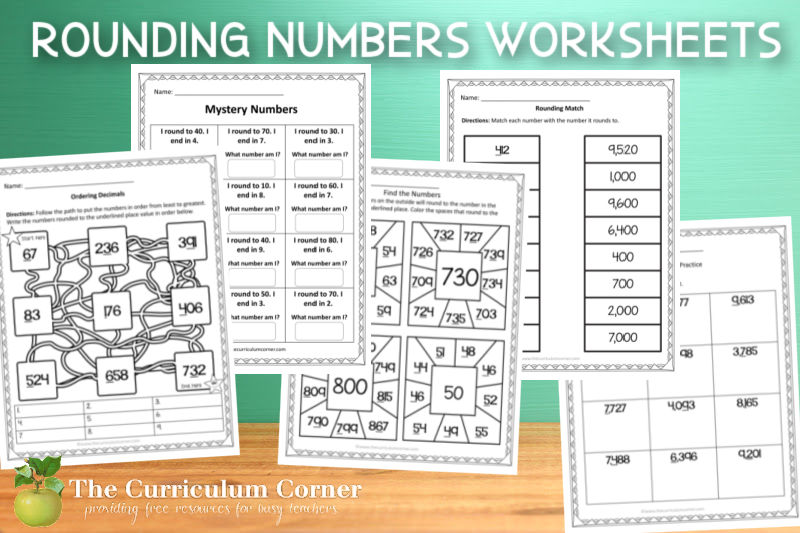 How do I help children learn to round numbers?
Before you offer your students practice pages for review, you will want to make sure that students understand the concept of rounding numbers.
You can begin your instruction by using this teaching collection of materials I have created: How to Round Numbers.
Think of ways to involve activity when helping children master the skill. You might give each student a number between 100 and 200. Students will then round their number to the nearest hundred and divide themselves according to the answer. You can give students different numbers and repeat the practice.
Using these resources, you will be able to help your children begin to build an understanding of rounding numbers.
Once your students are able to round, you can provide practice or a check-in with these worksheets.
These worksheets are not designed to teach the skill – just to provide review.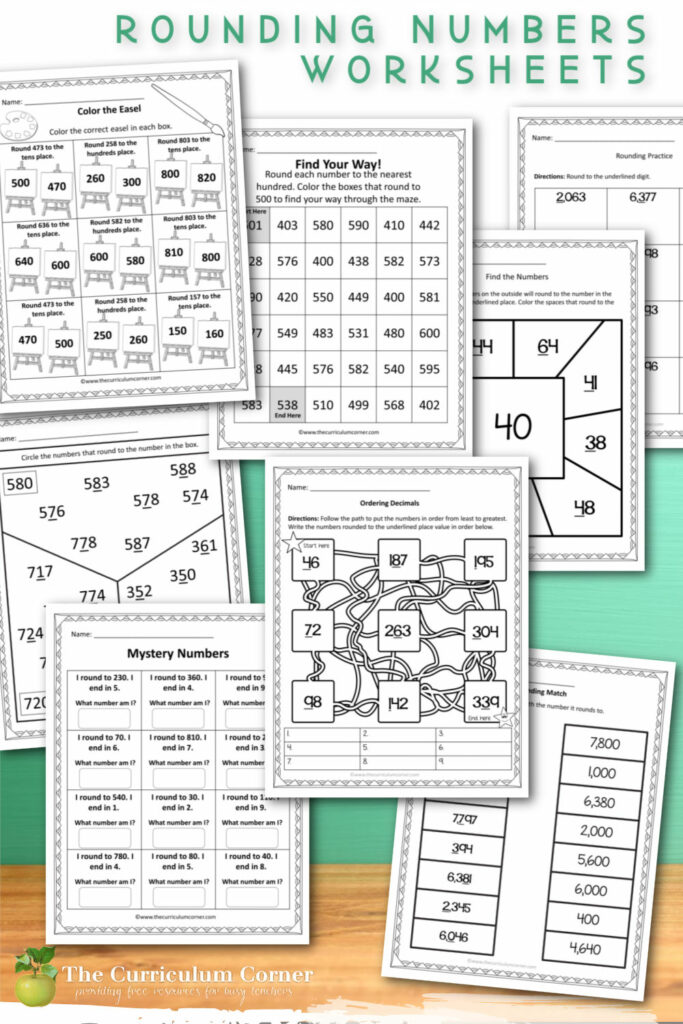 About these rounding numbers worksheets
This download includes 20 worksheets to provide children with pages to practice how to round numbers.
There are a variety of formats so that you can provide students with a layout that they find engaging.
The pages contain rounding to the nearest ten, rounding to the nearest hundred and rounding to the nearest thousand.
Students will read and follow the directions at the top of the page to create each task.
Extend the practice by having students create their own mystery number practice. They could write them on
You can download these free worksheets here:
As with all of our resources, The Curriculum Corner creates these for free classroom use. Our products may not be sold. You may print and copy for your personal classroom use. These are also great for home school families!
You may not modify and resell in any form. Please let us know if you have any questions.