We are wrapping up 2017 by sharing our Top 10 of 2017 – this collection is packed with our most popular, free resources of 2017!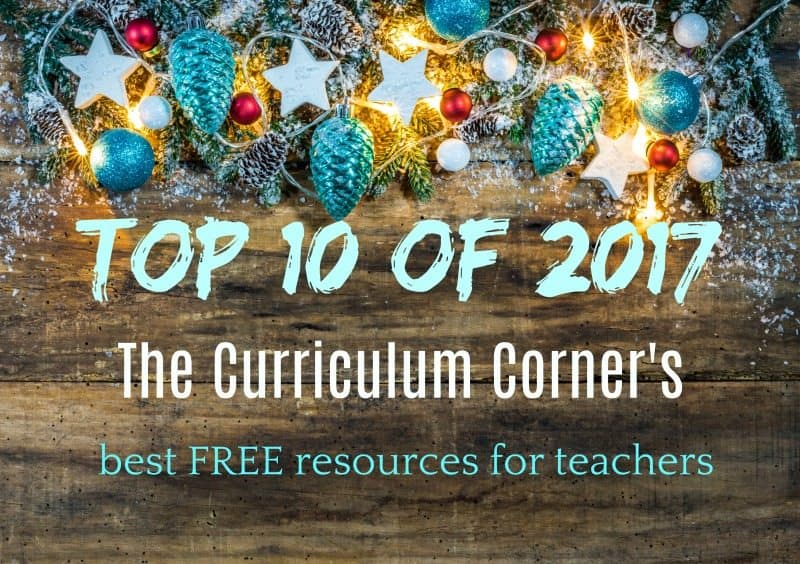 It's hard to believe we are wrapping up another productive year at The Curriculum Corner!
Thanks to all of our amazing followers, our site continues to grow. We want to thank everyone who has been with us since the beginning and those of you who are new here. Without such a great group of supporters, this site wouldn't be possible.
We never dreamed we would be able to provide so many free resources to help in classrooms throughout the world!
Our goal is to continue growing our site in order to make the lives of teachers a little easier. We hope the resources you find below will help add a little free time to your schedule so you can spend more time with your friends and family.
We are always working to get through the many requests we receive. If you are on the hunt for something specific, please let us know! We prioritize the resources we create according to the number of requests for the item.
Need a new unit of study, a literacy center or math game? Please let us know!
Many of the items found in our Top 10 of 2017 were once requests from our followers.
Our Top 10 of 2017 can be found below. At the bottom of this post we have included a link to our Top 10 of 2016 and a few other popular resources form past years.
To visit each post with the free resource, please click on each title below.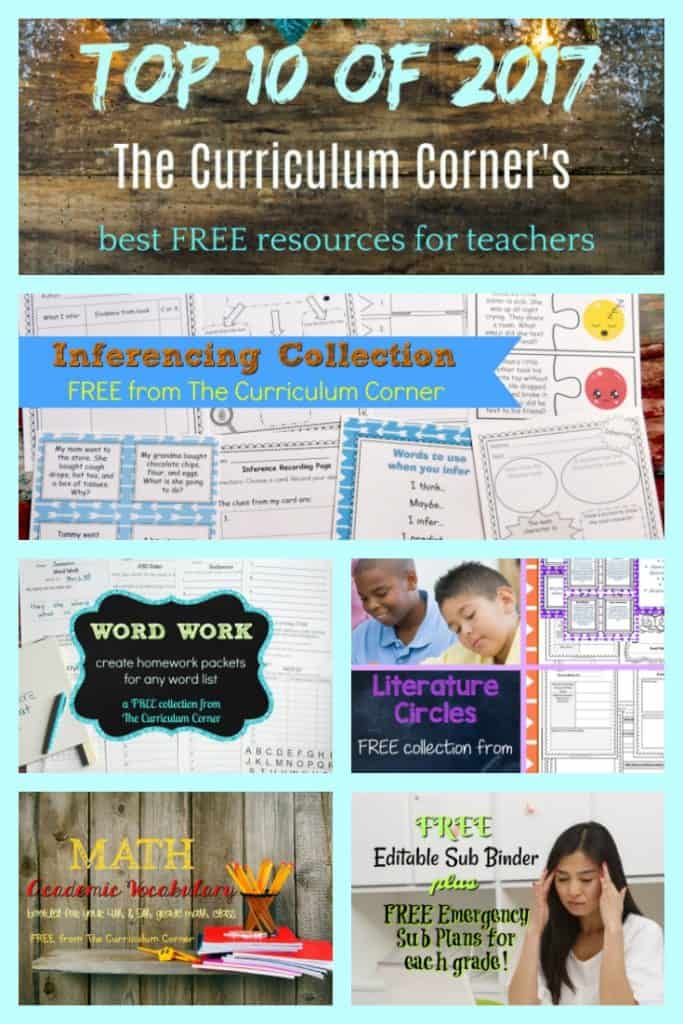 Our Top 10 of 2017
You will find more of our most popular resources here: Top 10 of 2016 Within this collection you will find our small group toolkit for reading and timed tests.
You will find a few more favorites here:
You might also love the reading logs we shared from Ekuwah Moses. This reading log is a great alternative tot he traditional reading log.