Add these winter short vowel board games to your winter phonics resources.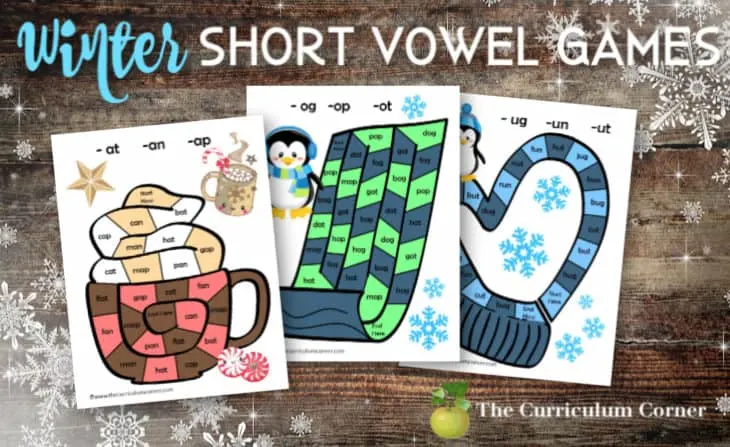 This is another free resource for teachers from The Curriculum Corner.
These winter short vowel board games are a free literacy center for your classroom.
It's always fun for students to have new games each season. To help you stock your seasonal centers, we are creating a set of board games based on word families.
Within this collection you will find five game boards. Each game board is provided in color and black and white. All boards have white backgrounds to help you conserve color ink.
With each game, you will find a set of cards. You can print these on white or colored card stock.
There are five boards. You will find one for each short vowel. Each board will focus on three word families.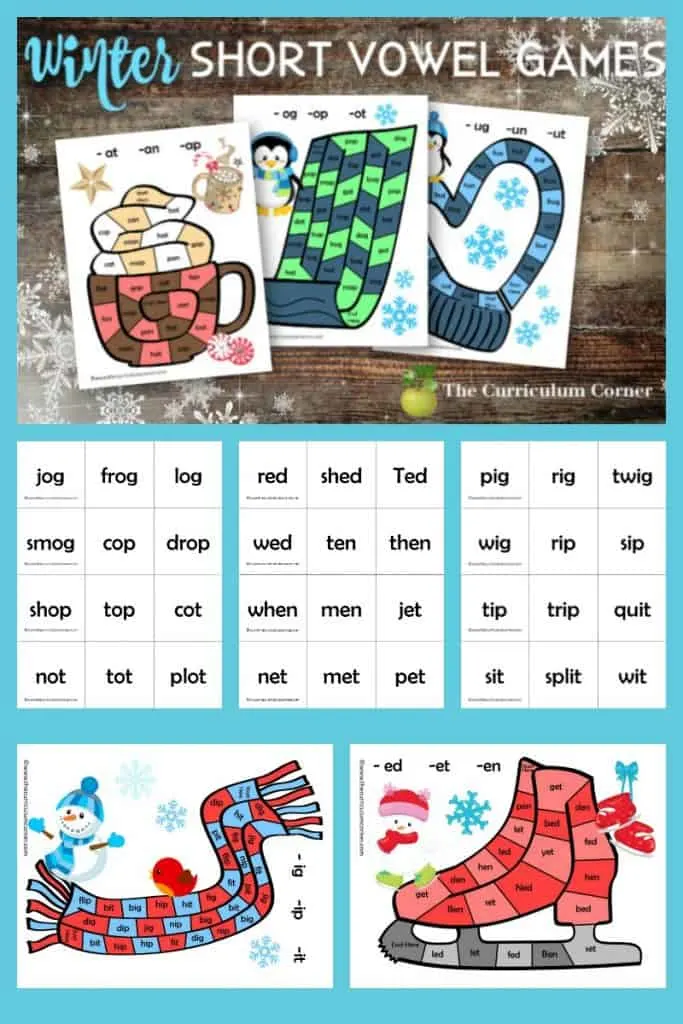 Setting up your winter short vowel board games:
Print on card stock.
Laminate the game boards and word cards. Printing the word cards on darker card stock will make them so that students cannot see through the back.
Cut apart the word cards.
Pair each board with the matching cards. Students will need game markers to play.
To make these easier to store, we suggest gluing the board on the inside of the file folder. You can then laminate and place a pocket with the words cards and game pieces inside.
How to play these winter short vowel board games:
Have students shuffle and place the cards face down.
Each partner will need a marker.
The first player draws a card and moves to the first rhyming word.
Play continues around the board until the first player gets to the end.
You can download these free short vowel board games here:
You might also like these winter resources:
As with all of our resources, The Curriculum Corner creates these for free classroom use. Our products may not be sold. You may print and copy for your personal classroom use. These are also great for home school families!
You may not modify and resell in any form. Please let us know if you have any questions.