This Decimals Game is designed to give your students practice with adding and subtracting decimals.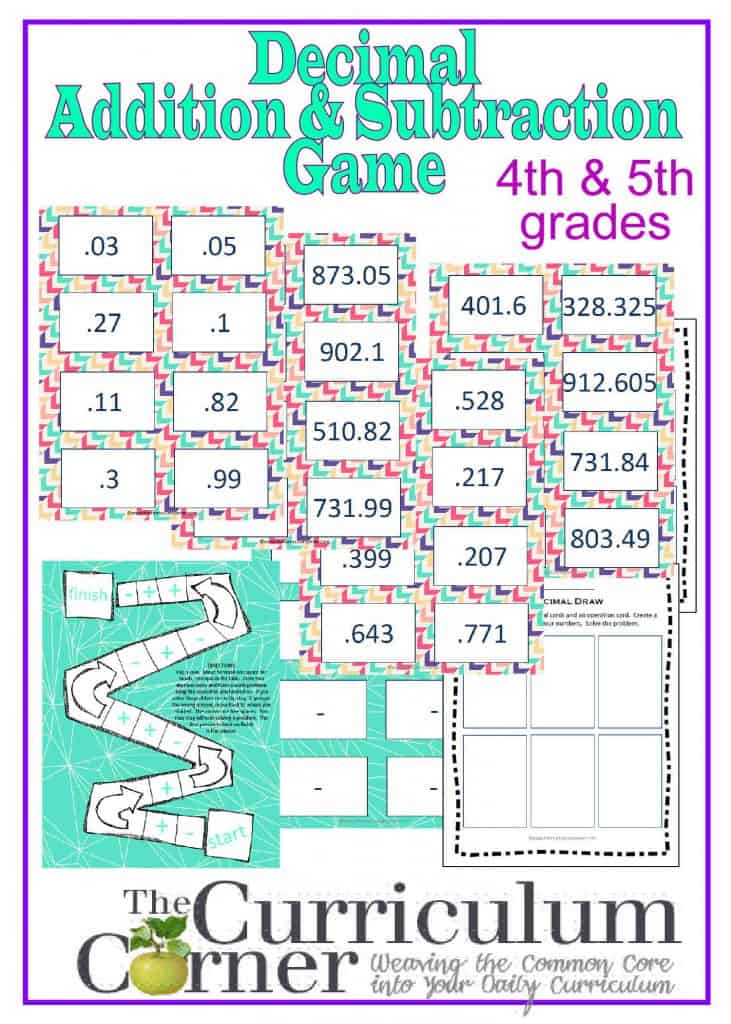 Finding ways to get 4th and 5th graders excited about practicing decimals can be difficult.  We created this game with that thought in mind.  It includes a large assortment of decimal cards – choose the ones that fit the level of your students.  Along with a game board there are two different recording pages to be used as a paper and pencil check after play of the game.  Each player needs a game marker and each pair needs a coin to play.
Decimal Addition & Subtraction Game
What are your ideas for getting students excited about decimal practice? We would love for you to share your ideas below.