These reading logs have been created to give you choices in reading logs for your classroom.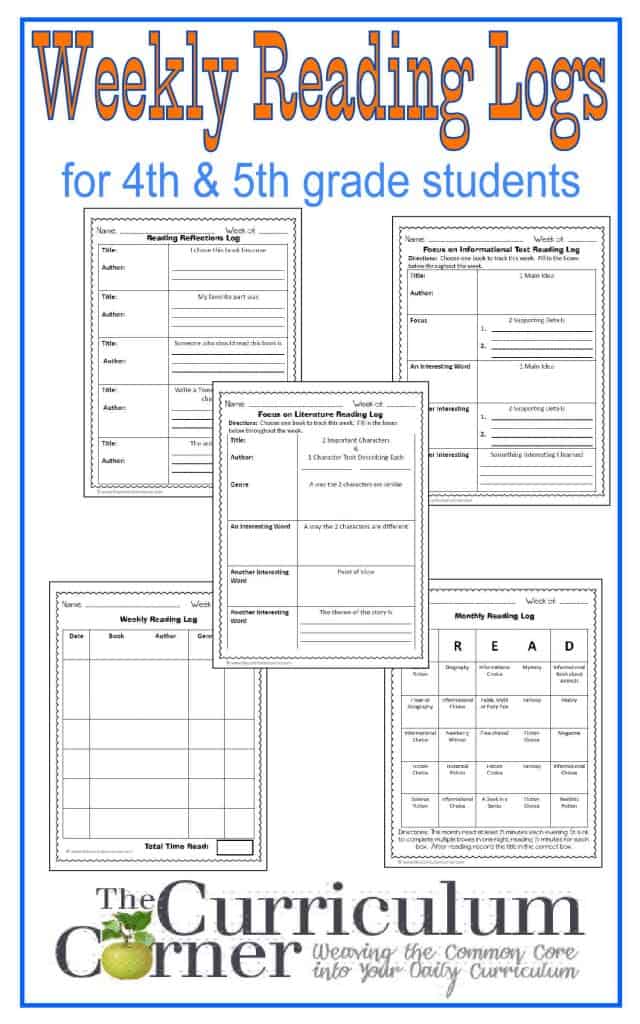 We have created an assortment of five logs designed for 4th and 5th grade students.  The logs can be downloaded by click the links below.
We have provided a variety of options so you can choose the form that works best for your classroom.
Some teachers might like to give their students a choice. You can copy multiple forms and allow students to choose the one that works best for them.
As always, these have been created as a free classroom resource for teachers. These may not be modified and resold.
We have included the files in a PDF form and PowerPoint so you can adjust as needed for your class.
You can download the reading logs here:
We love Ekuwah Moses' reading log as a unique reading log alternative.  Instead of focusing on what students are reading, her version focuses on how students read.
We think you will find this to be an engaging option for many children! You will find her log here:  A Twist on the Reading Log.