These reading logs will give you a range of choices for your students to track their reading at home.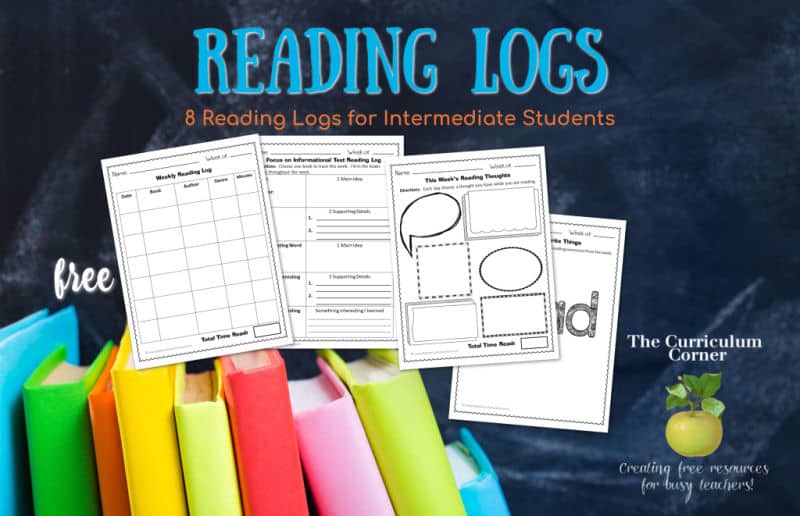 This is another free resource for teachers from The Curriculum Corner.
We've added new choices to this collection! If you have used this set before, be sure to download it again to see the newest additions!
We have created an assortment of five logs designed for 4th and 5th grade students. The logs can be downloaded by clicking the links below.
We have provided a variety of options so you can choose the form that works best for your classroom. Our newest additions include more open ended options.
Getting Started!
Be sure to model for your students the expectations you have so they know how you would like the pages completed.
Some teachers might like to give their students a choice. You can copy multiple forms and allow students to choose the one that works best for them.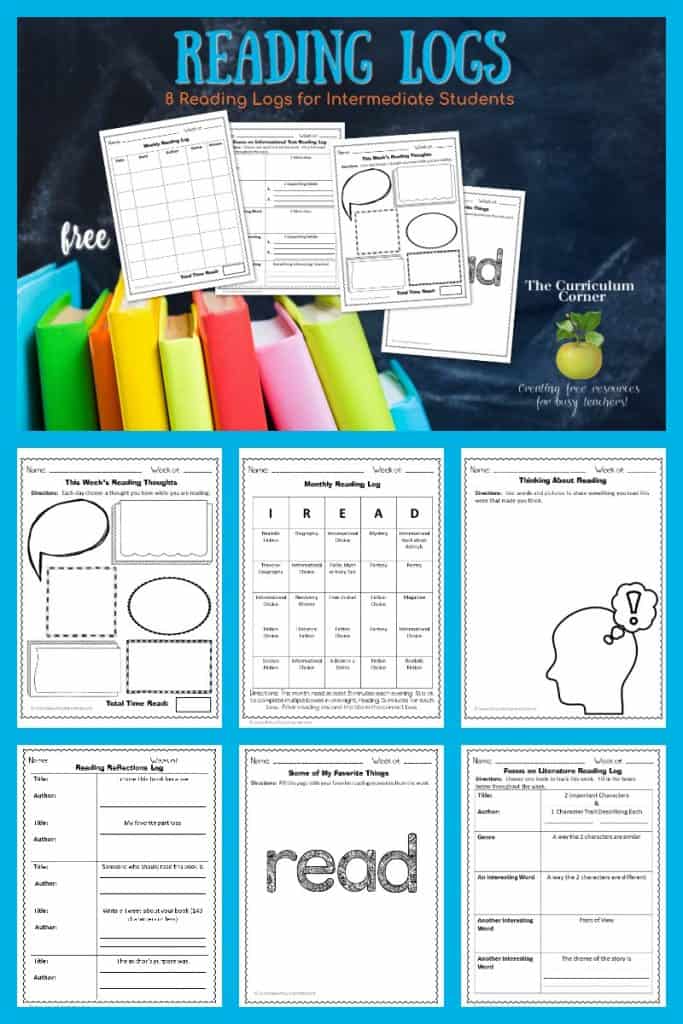 As always, these have been created as a free classroom resource for teachers. These may not be modified and resold. Please let us know if you have any questions about our terms of use!
You can download the PDF of these 8 recording pages for reading below.
You can download the reading logs here:
We love Ekuwah Moses' reading log as a unique reading log alternative. Instead of focusing on what students are reading, her version focuses on how students read.
We think you will find this to be an engaging option for many children! You will find her log here: A Twist on the Reading Log.
You might also like this journal to encourage students to think about their reading: Lit Log for Chapter Books