Use this center to give your students help working with decimals. Comes in a fun snowflake theme – free from The Curriculum Corner.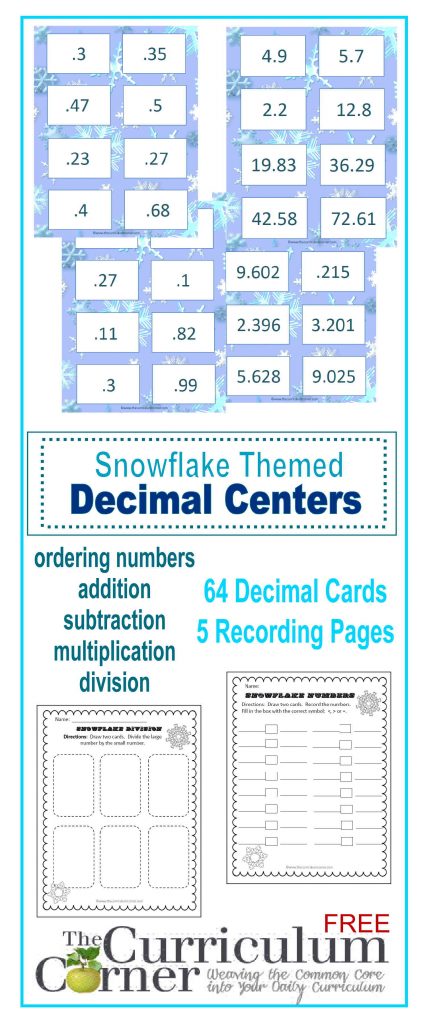 Students can always use more help working with decimals. Practicing with this center set will help them master the skills being practiced.
This collection contains 64 decimal cards containing numbers in the tenths, hundredths and thousandths.  We have created this set so that the cards can easily be used to fit the skills you are working with in the classroom. Print, laminate and cut to create your center.  We have included five different recording pages so you can choose the page that fits your classroom (or easily differentiate by having students work on the skill they need to practice.)
Give your students extra practice working with decimals with this snowflake themed activity.
Other ideas for using the cards:
Students can split the cards into two piles and play a game of war.  The player with the largest number, keeps the card.
When working with a small group, have students practice reading decimals to a partner or to you.
Give students a card, have students write a decimal that is bigger and a decimal that is smaller.
If you have other ideas, please share below to help other teachers get the most out of this set!