Download these free Facebook reading response pages as an option for student responses during reading workshop.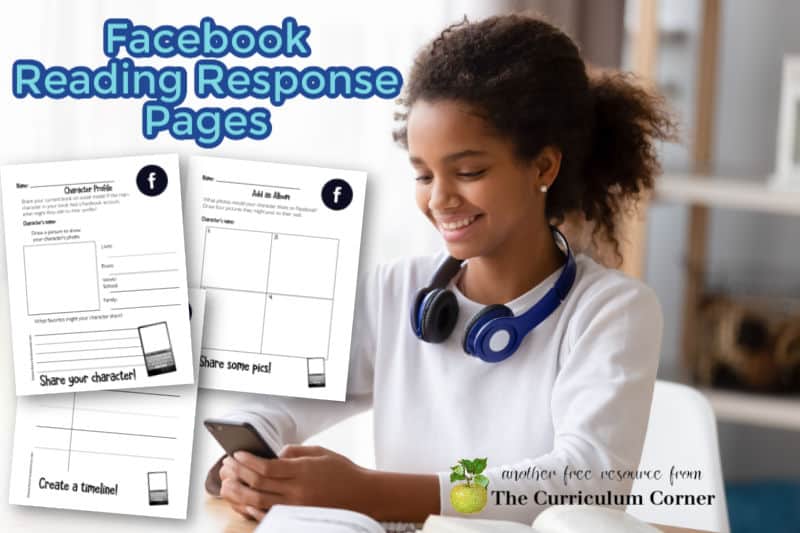 This is another free resource for teachers and families from The Curriculum Corner.
These free Facebook reading response pages will be a fun addition to your reading options for students.
Are you on the lookout for some new options for your readers in the intermediate grades? It can be a challenge to find options that are both meaningful and engaging.
To help with your search, we are creating a series of social media themed graphic organizers.
Each set has a focus to match current social media platforms.
To complete the responses, students pretend that they are a character in a book they are reading. They will then imagine what the character might say on each social media platform.
Our hope is that these pages offer a little bit of fun for children during reading workshop.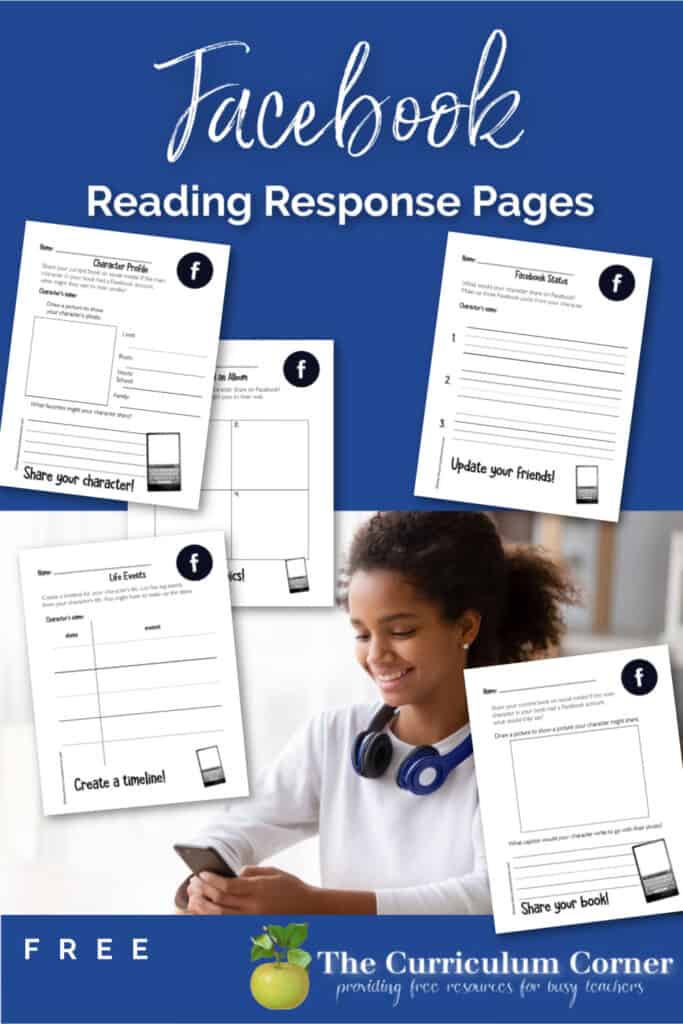 Facebook Reading Response Pages
Simply download and print these pages.
We often like giving students the ability to choose their response pages.
Not every response page will fit every book. Because of this, allowing choice will make completing a response page more meaningful.
You might create a location of response pages where you provide an assortment, not just these focused on Facebook responses.
If children choose one of these pages, they will then respond as if they are on Facebook.
It might be helpful to share a couple of Facebook posts before beginning – you can add a few to your own page that are similar to the response pages.
Along with your own modeled response, it is always a good idea to complete a response as a class. You can do this using a current classroom read aloud.
Once the sample is completed, leave a copy in the spot where children will choose their response pages.
You can download this free set of reading response pages here:
Looking for other reading response options? Try these freebies we have created:
As with all of our resources, The Curriculum Corner creates these for free classroom use. Our products may not be sold. You may print and copy for your personal classroom use. These are also great for home school families!
You may not modify and resell in any form. Please let us know if you have any questions.