This free set of place value task cards is designed to fit into 4th and 5th grade math classrooms.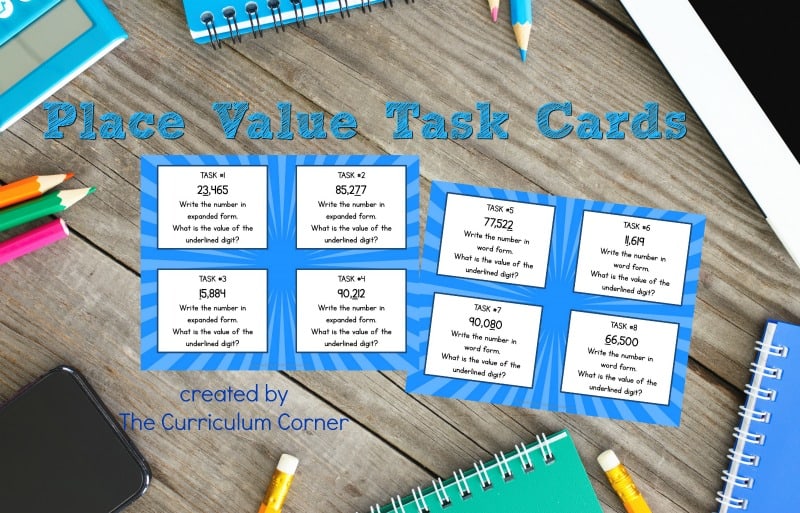 Use these place value task cards to help your students practice place value, this set of cards is designed to meet 4th and 5th grade math standards.
While place value is a skill that many students come to 4th and 5th grades with an understanding of, we realize that there are always students who will need the skill retaught and need practice beyond your normal classroom instruction.
For this reason, we have created a set of place value task cards that can be used at a math center or for small group practice.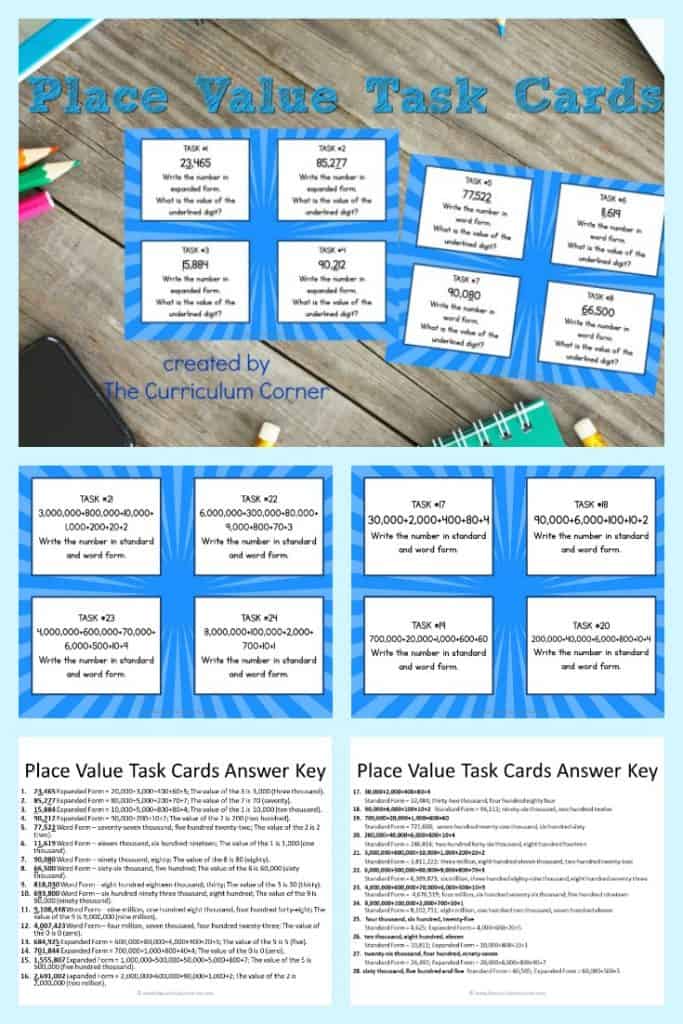 Another option is to use these cards to create your own SCOOT game – a wonderful option because it gets your students up and moving.
This set of 32 task cards gives students practice with writing the standard, expanded and word forms of larger numbers, as well as determining the value of digits within the numbers.
Simply print, laminate and cut for an independent or group math center.
This set contains numbers from the thousands through to the millions.
Use these cards to differentiate practice for individual students by providing cards that fit the skills a student is working on.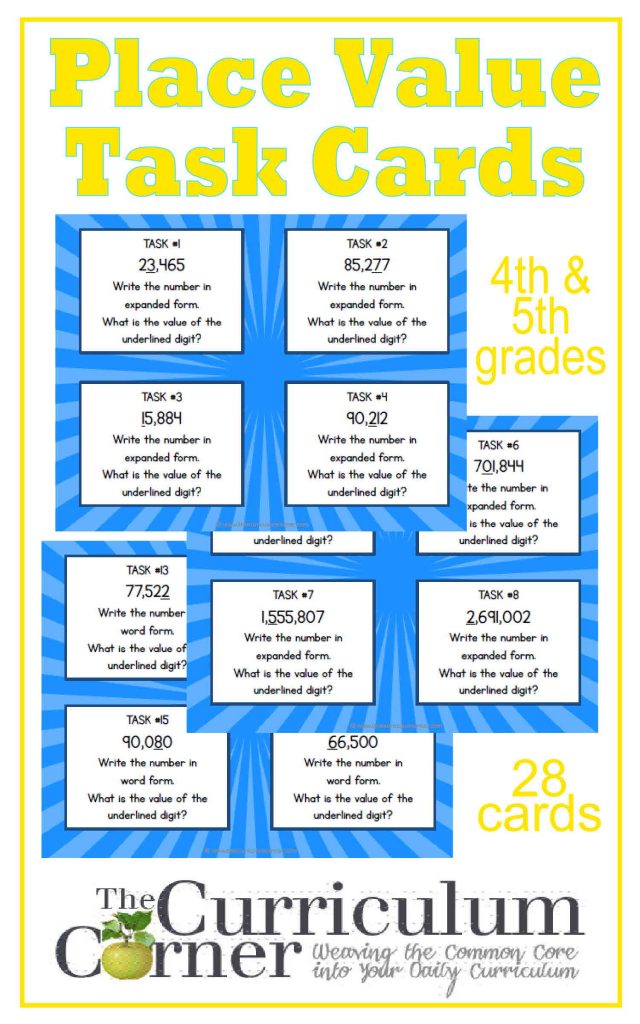 You can download this free collection of place value task cards here: Place Value Cards
Do you have favorite games or activities you use to help your students master the concept of place value? We would love for you to share below to help other teachers.
If your students love this set of task cards, challenge them to create their own set for a classmate or, have students create a set to meet the standards for a different grade level. Your students will demonstrate mastery of the skill plus, they will be helping another teacher and class. Not only will this task give your students practice with math, it also involves writing skills.
You might also like our 4th Grade Place Value Brochure!