This sentence sort activity will give your students practice sorting declarative, interrogative, imperative and exclamatory sentences.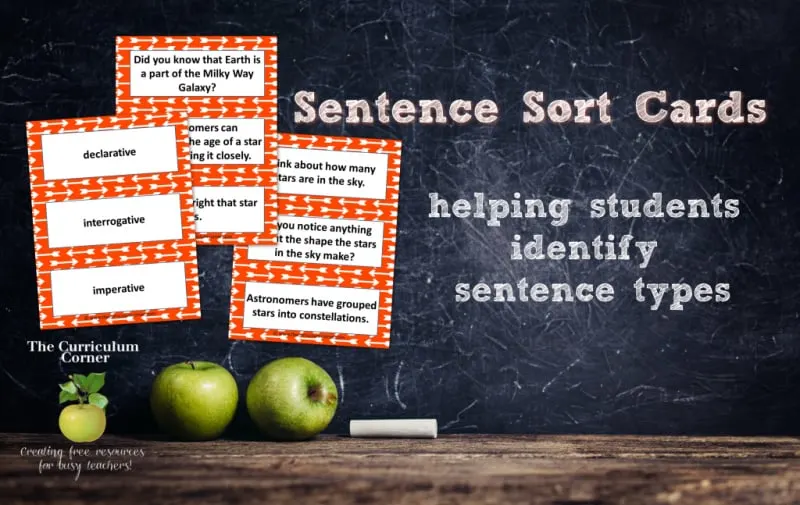 This is another free resource for teachers from The Curriculum Corner.
These sentence sort cards will help your students determine types of sentences.
This activity has been created to give students practice once the skill has been taught.
The set of cards you will download includes headings for the four types of sentences. You will also find an assortment of sentence cards.

How to Use These Sentence Sort Cards
Whole Class Practice
You can hand out these sentence cards to students in your class. Place the sentence labels around the room. Have students find the correct category for their sentence. This can be a great movement break!
Center Sort
To use at a center, students will work in their groups to sort the cards into the correct category.
Add your own!
Once students are familiar with how to sort the provided sentences, challenge them to add their own. Students can write sentences on the blank cards.
We have also added a second set of cards with a white background in case you need to save ink.
You can download this free set here:
You might also like:
Figurative Language Sorting Cards