These matching cards will help students practice identifying states and capitals.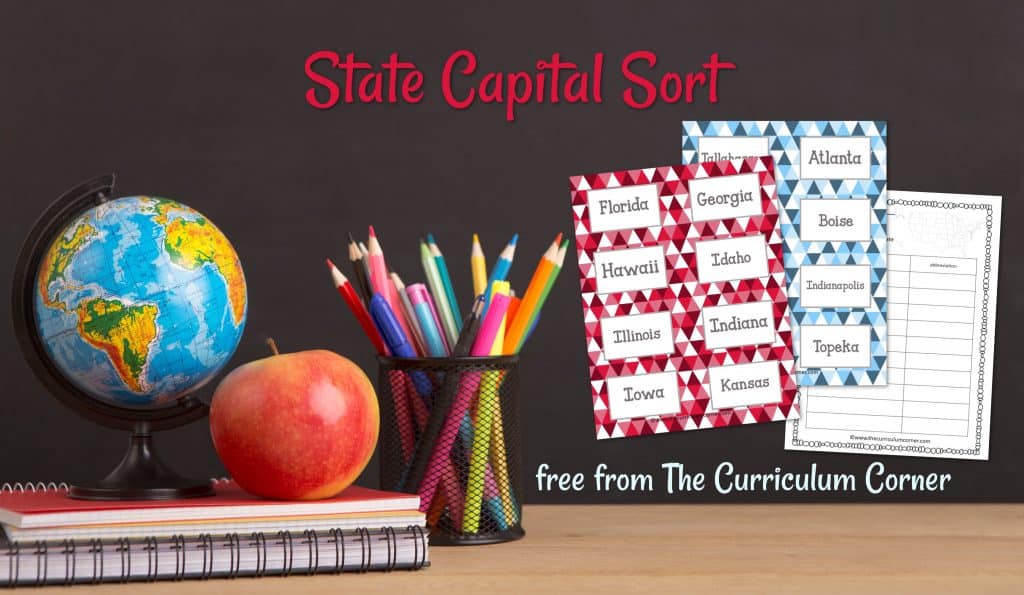 This is another free resource for teachers from The Curriculum Corner.
These states and capitals matching cards can be a great way for students to practice your current social studies focus.
Preparing your States and Capitals Cards
Print your cards on heavy card stock
Laminate the pages for durability
Cut apart the cards and place in a baggie or storage box.
If you would like to make these self checking, you could number the backs of the cards from 1 through 50. Students can check their answers by making sure the numbers on the back of the cards match.
As always, this is another free resource for teachers. Please feel free to print and use in your classroom or home. You may not sell or modify and sell this resource.
Please help us keep our materials free for teachers by following our terms of use.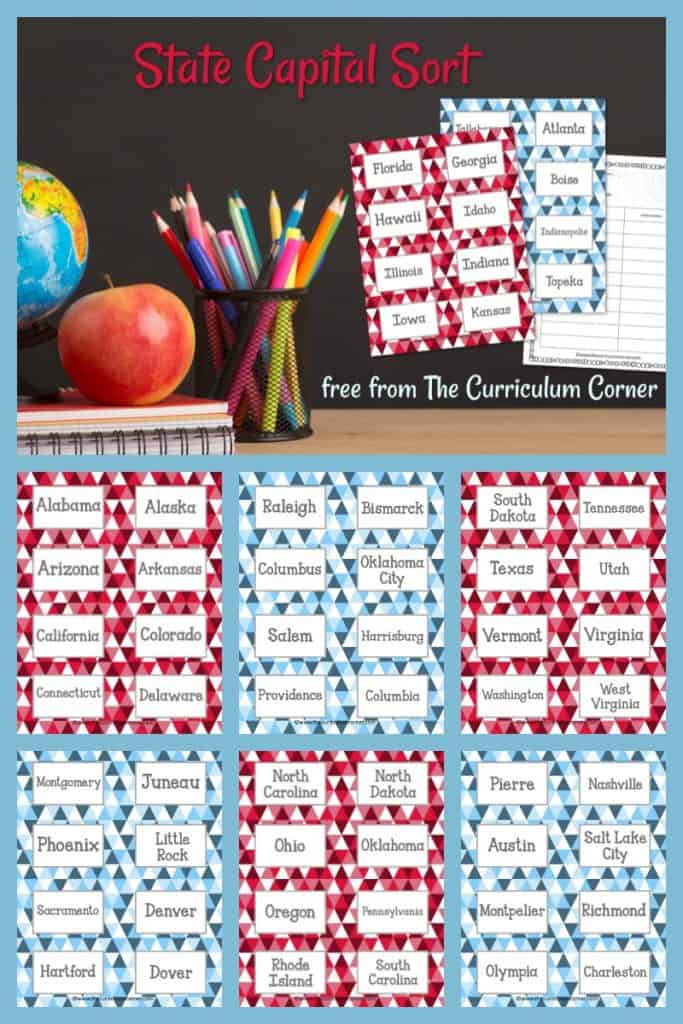 Using your States and Capitals Cards
Looking for engaging ways to use this card set? Here are some of our ideas:
First of all, if students are just learning the capitals, you might start with fewer than 50 cards. You can start with 10 or 15 to make it a little easier for them to begin working on mastery.
If working with a smaller group of cards, students can play a memory matching game.
You can also pass out capitals to half of the class and states to the other half. Students have to find their match.
Place magnets on the back and have students place matches together on your board.
Please let us know any other ideas you have for helping children learn to identify the states and capitals.
You can download this states & capitals matching set here:
Looking for additional free resources for your classroom?
Take a look at some of our other favorites: