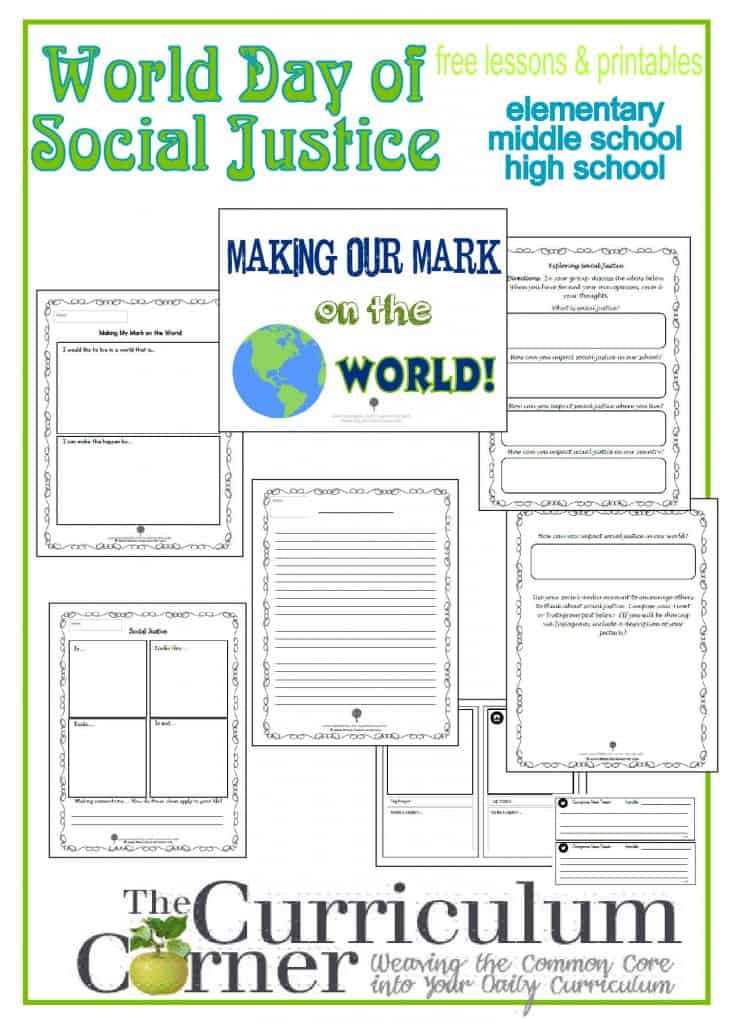 February 20th is World Day of Social Justice. We believe that this gives teachers a great opportunity to introduce the idea of social justice in the classroom.  Depending on the age range of your students, the activities you choose to do might look different.  As part of a new partnership with Teachability, we have created three different lessons to help students develop an understanding of social justice.  Visit the posts below to read the lessons and grab the free printables.
Elementary Classrooms:  Make Your Mark on the World
Middle School Classrooms:  What is Social Justice?
High School Classrooms:  Using Social Media to Promote Social Justice