How to Convert a PowerPoint Game to Google Slides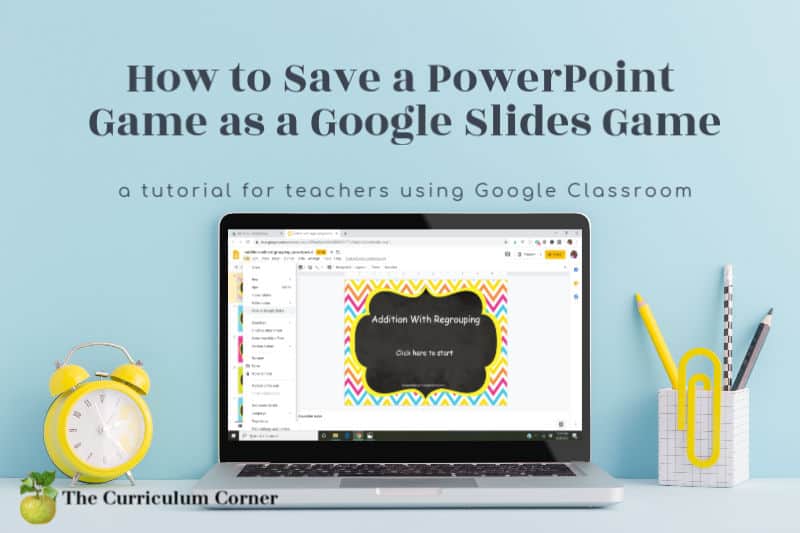 This is another free tutorial for teachers from The Curriculum Corner.
Wondering how to convert a PowerPoint game to Google Slides so you are able to use it in Google Classroom? We are here to help!
We know that many teachers out there are using Google Classroom to help them through this extended period of e-learning. This is the newest in our collection of tutorials to help you out if this is new to you.
One tip before you get started – if you are the one creating the PowerPoint games, be sure to choose fonts that can be fond in PowerPoint along with Google Slides. This will make converting from one to the other easier – there will be no need to adjust fonts and layouts when you make the conversion.
Not sure which fonts are good choices? Here are a few options: Arial, Calibri, Comic Sans, Georgia or Impact.
For our sample, we started with the practice PowerPoint game we made in our last tutorial. You will find this here: How to Make a PowerPoint Game.
How to Convert a PowerPoint Game to a Google Slides Game
Open your Google Drive.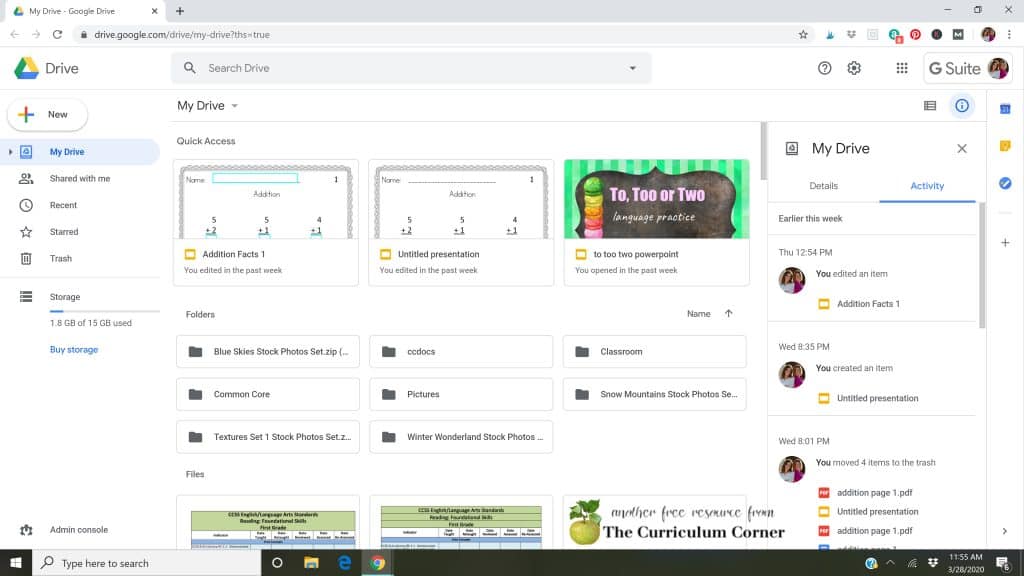 Click on New and then select File upload.
Find the file on your computer and select Open.
The right column of your screen will tell you when you file as finished uploading. You will now also see it under the files shown in My Drive.
Double click on your PowerPoint Game to open your file.
Click on Open With and select Google Slides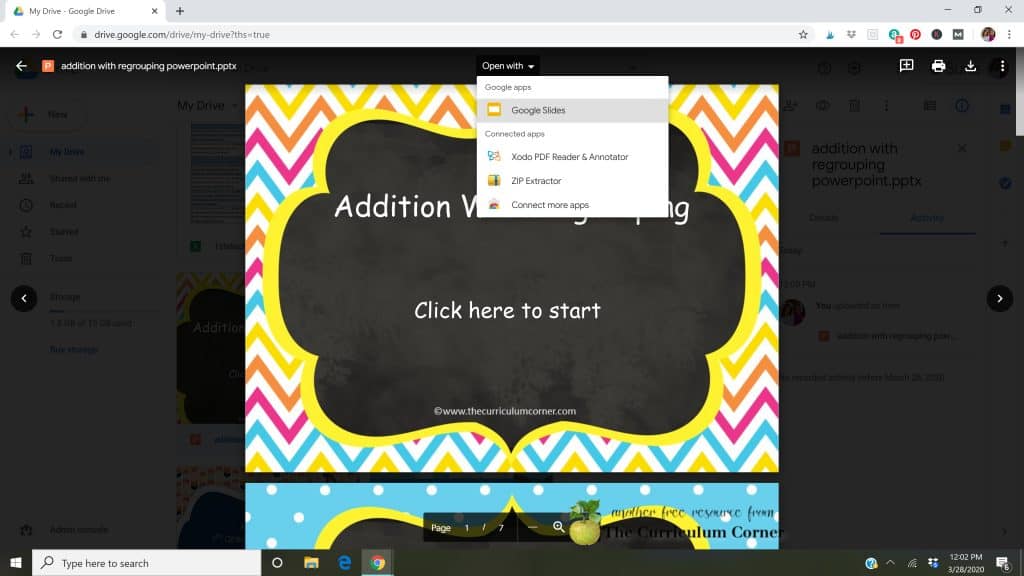 Click on File and select Save as Google Slides.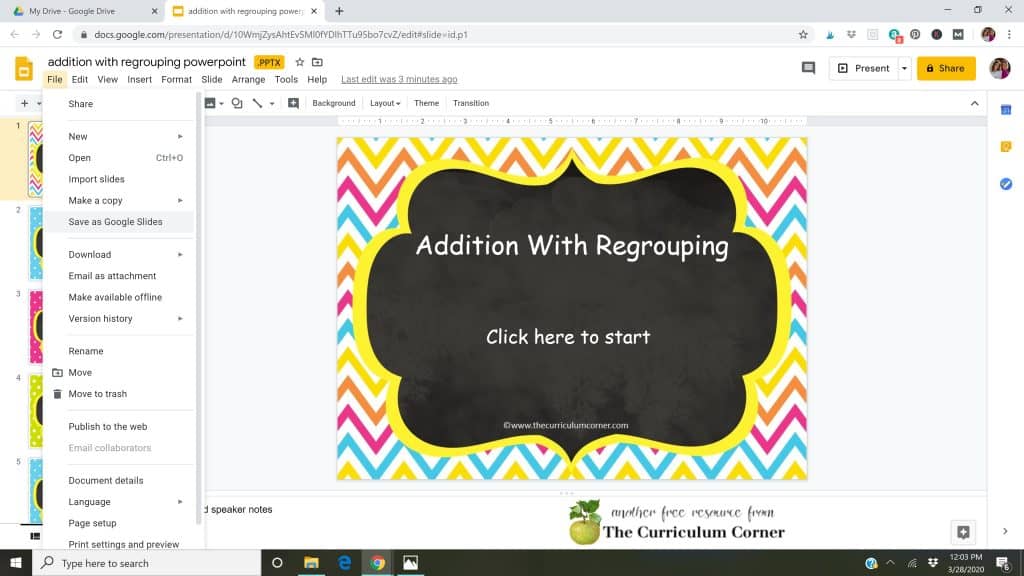 Your game will open in a new tab.
To share the link with others, click on the orange Share button.
In the window that pops up, click on Get shareable link.
Click on the dropdown below Link settings on. You can select how you would like to share your new Google Slides game. We click on More… and then select On – Anyone with the link. Click on Save.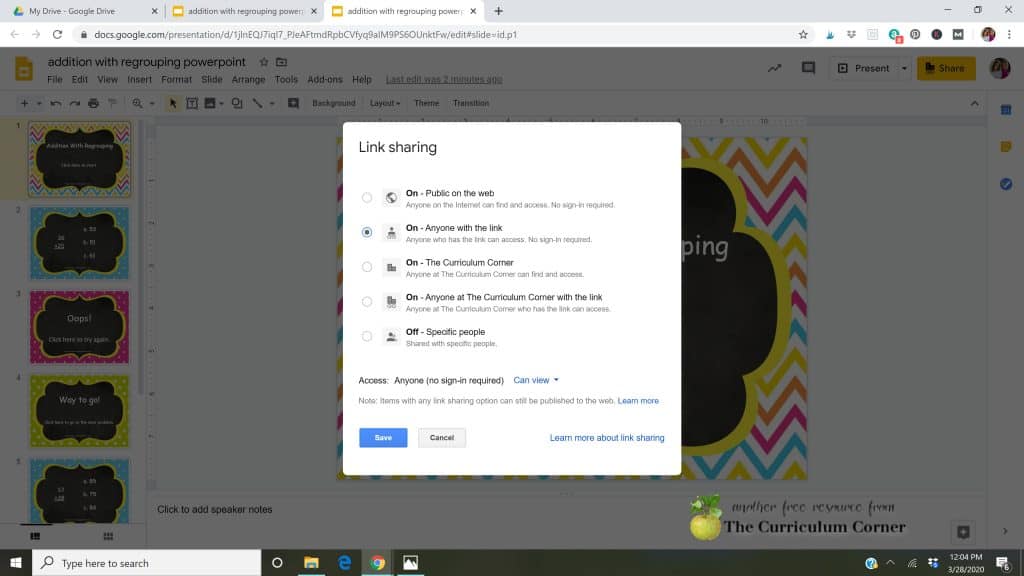 To share your link with others, click on Get shareable link at the top of the pop up window. Copy and share this link with others to allow others to play your game.
To play the game, click on Present.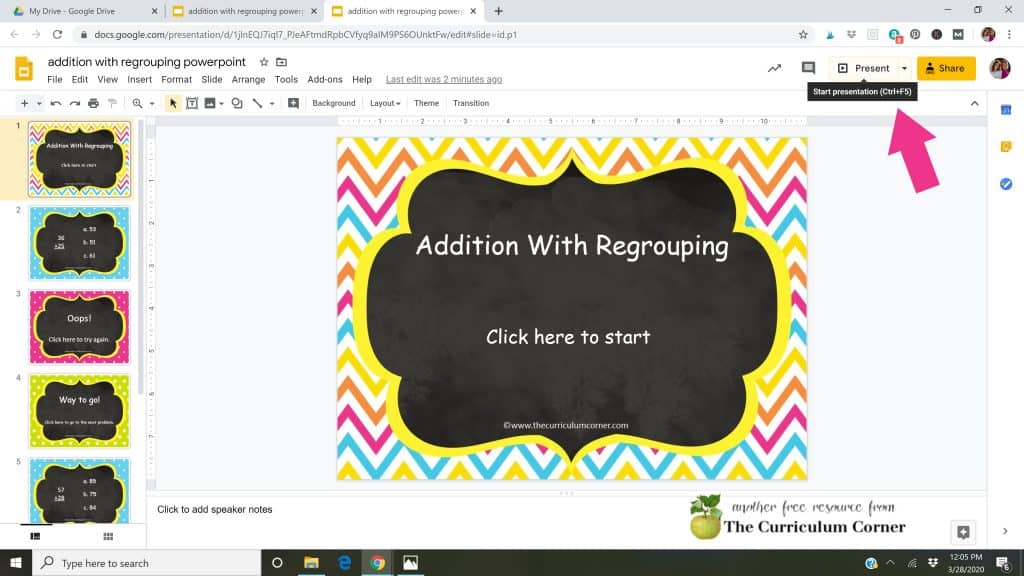 Download the printable directions here: PDF Directions.
---
Other tutorials:
---
Please keep the questions coming! We can't promise to know all of the answers but we will research to see if we can find an easy and free way to accomplish what you need to.
Looking for our collection of already made PowerPoint Games? They are all completely free!
Here they are: