Our updated, editable reading management binder (guided reading binder) is just what you need to help you plan your reading workshop.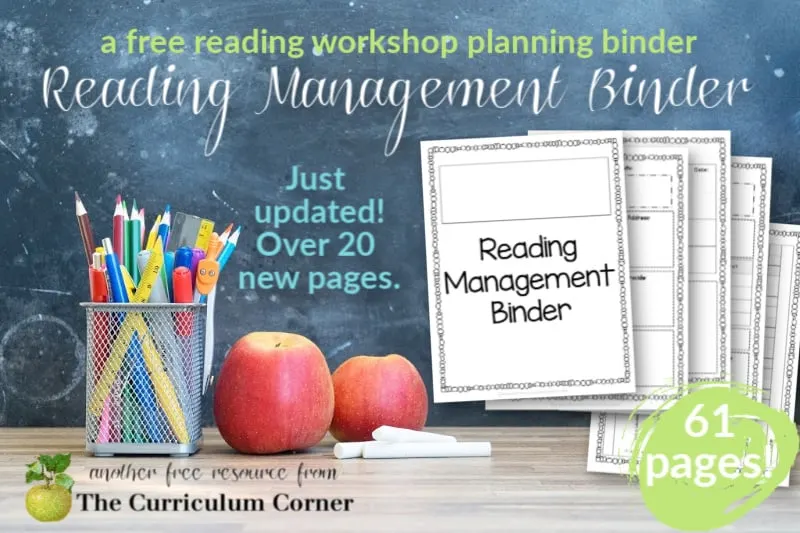 This is another free resource for teachers from The Curriculum Corner.
Our editable reading management binder just received a new update.
We've added over 20 new pages to help you in planning and managing a just-right reading workshop for your classroom.
This guided reading binder includes a wide variety of pages to make your reading workshop planning easier.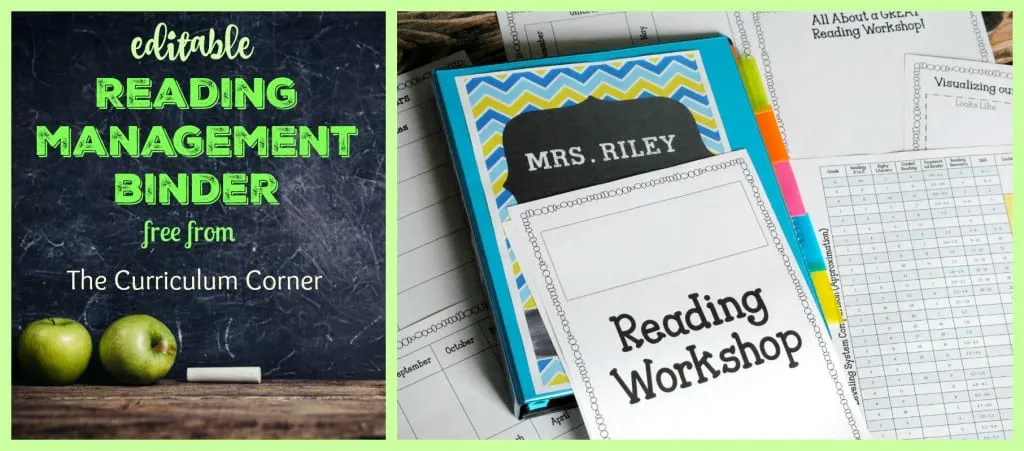 How this collection will help you with guided reading…
Be completely prepared as you head to your PLC meeting to discuss strategies and interventions for your struggling readers.
This Reading Management Binder will provide you with an organized way to keep track of all of your reading materials. It will help you with: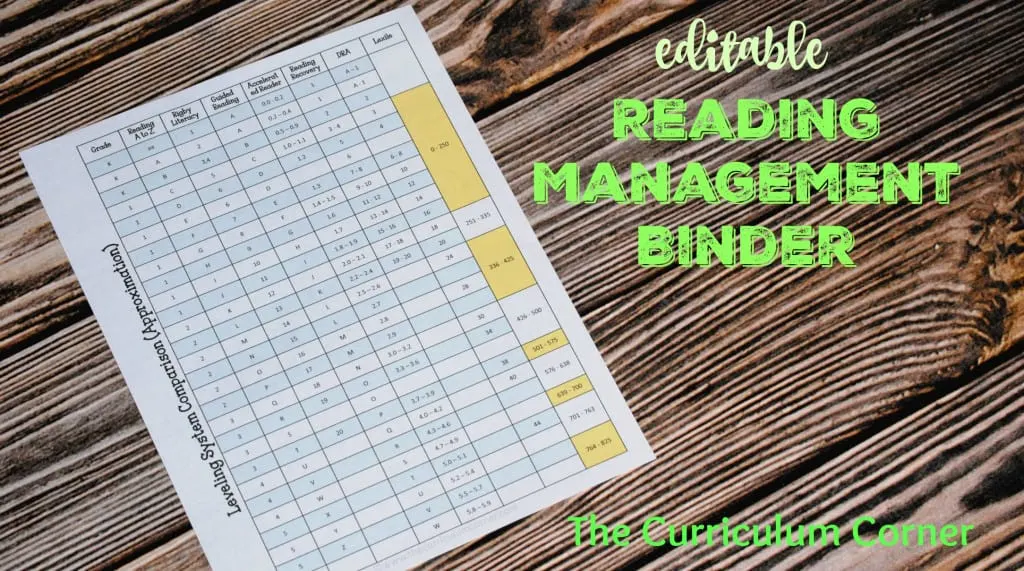 planning
conference notes
progress monitoring and data
With the help of this binder, you will be ready for important discussions about your students' reading growth.
Also, pull out this binder at conference time to make sure you're prepared for parents' questions about their student's progress!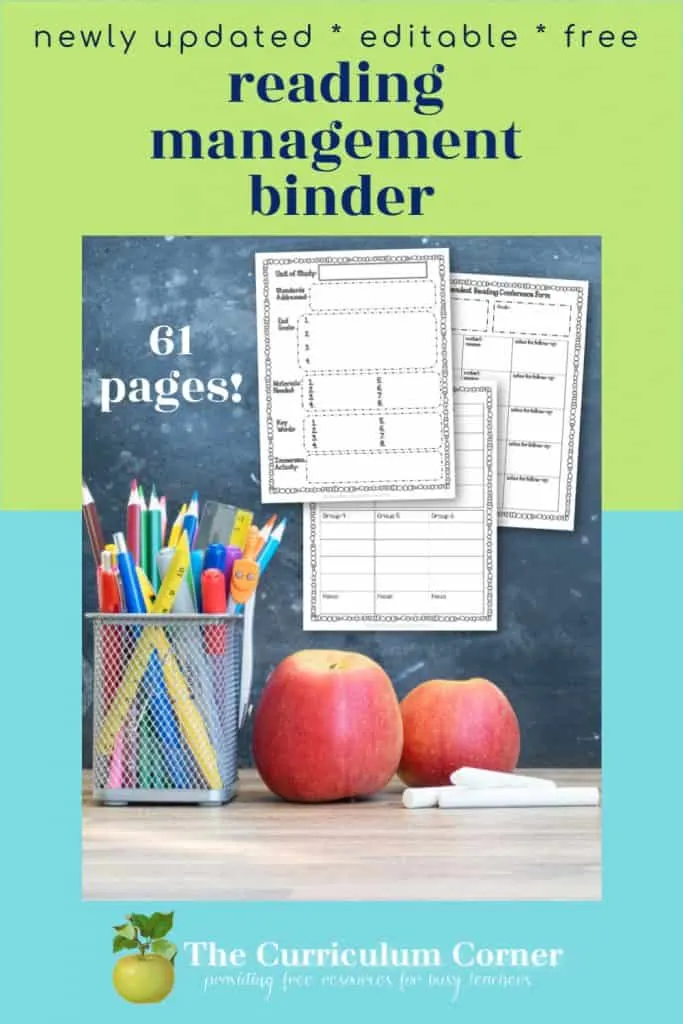 You will find a wide range of recording forms to help with your reading management within this guided reading binder.
Among the materials provided you you will find:
Reading Conversion Chart Put this helpful form at the very front of your Reading Management Binder for a handy and useful resource.
Units of Study at a Glance Designed to help you lay out your yearly plan for your reading units.
Unit of Study Plan Designed to help you get your thoughts together as you plan a new unit of study.
Student Groupings Forms These forms can help you when planning your small group instruction. You will find a wide variety to meet a different number of groups and a range of students in each group.
Conference Schedule & Conference Forms
Conferencing individually with students while the class is independently reading is a great way to keep track of student progress. Some teachers like to use a notebook with a page for each student, others prefer a binder with preprinted conference pages. If you prefer printed pages, we've got you covered!
Running Record Recording Forms
Individual Student Intervention Recording Form
These forms not only help you plan but they are great for keeping track of data you need to share with parents and future teachers.
You can download the complete, editable reading management binder here:

You might also be interested in our Ultimate Teacher Binder Collection.
Our Fry Word Progress Checklists can be added to your reading binder for helping children with sight words.
Looking for additional small group resources? Try out Small Group Planning & Recording Resources.
We have created many editable binder covers that you can use to personalize your reading binder. You will find these here: Editable Binder Covers.
---
As with all of our resources, The Curriculum Corner creates these for free classroom use. Our products may not be sold. You may print and copy for your personal classroom use. These are also great for home school families!
You may not modify and resell in any form. Please let us know if you have any questions.