Engage students in sight word practice with this free Hot Chocolate Fry Words activity.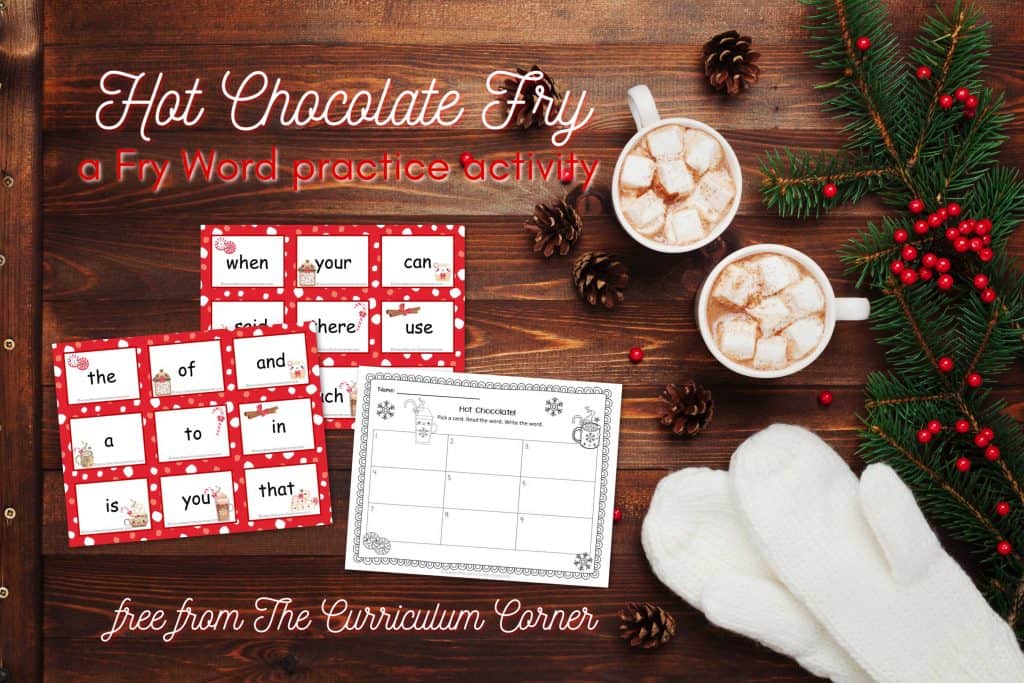 This is another free resource for teachers from The Curriculum Corner.
Hot Chocolate Fry Words can be a fun way for students to practice their sight words.
We know teachers are always on the lookout for new ways to give your students a little extra sight word practice. Because of this, we are always looking to create new options for you. We know that adding variety to your word work centers can help you keep students engaged.
This simple Hot Chocolate Fry Words game gives students the opportunity to read and write their sight words.
Creating your Hot Chocolate Fry Words Game
Print the game in color on card stock
Laminate and cut apart the cards
Place the cards in a basket or maybe a hot chocolate mug
Copy the recording page of your choice and place it at the center
To play the game, students will draw a card from the basket. They will read the word and then write the word on the recording page.
If students are not yet ready for all 100 words provided, place only the words they have worked on in the basket.
You will also find blank cards. If you have students that need easier words, start with these. You don't want this to be a frustration level activity. You might write color words with coordinating colors so that students can work on a set of words with clues. Number words could also be used with the number written next to it. Other words might include student names.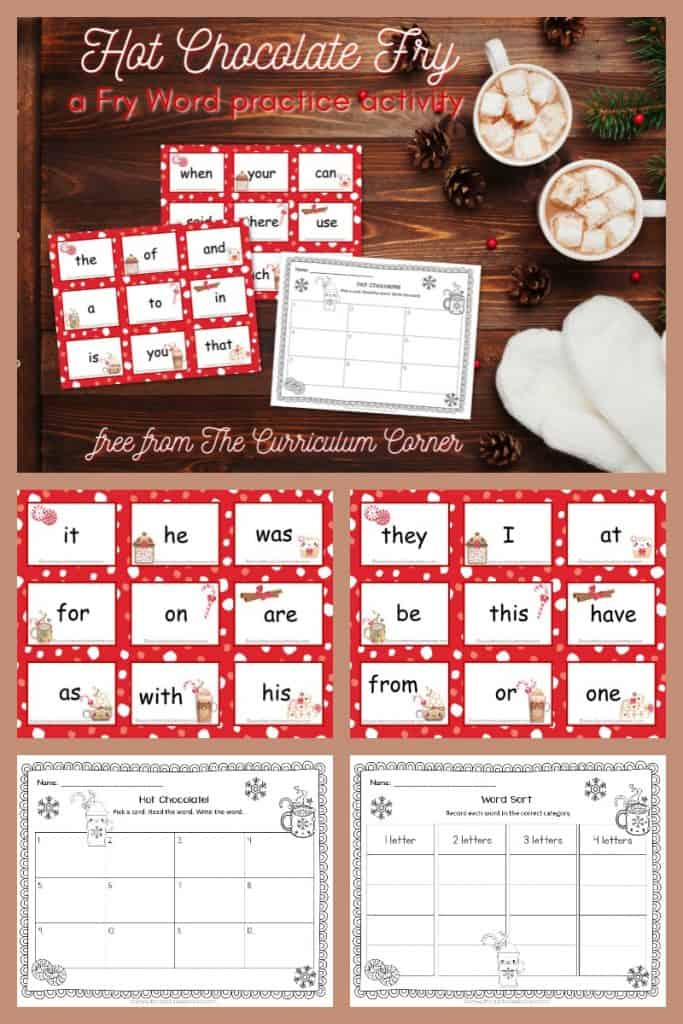 You can download this free Hot Chocolate Fry Words Activity here:
You might also like the following free Fry & winter activities: