Needing more ideas for home learning? This collection will help you.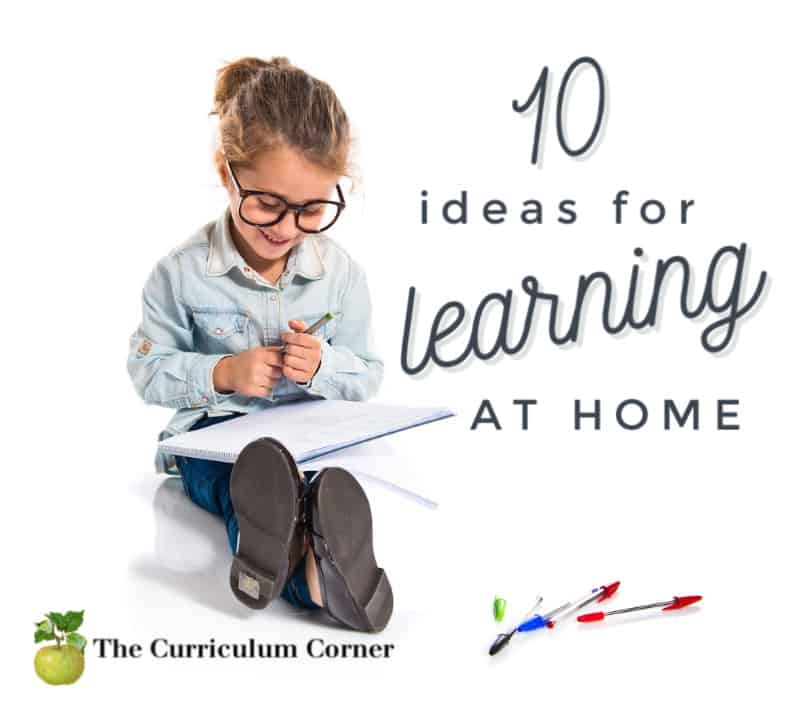 This is another resource for teachers from The Curriculum Corner.
We hope these ideas for home learning will help you as you continue to plan for an indefinite amount of teaching remotely.
Over the last few days we've read many stories of teachers working hard to gather meaningful resources for their students.
We know what is required of teachers across the country varies. Some will be doing their teaching via e-learning and others were required to create and send home packets before schools closed.
As teachers, we all know that the most important thing right now is not our students learning new materials or spending hours of their day practicing math skills.
Our children need to feel safe and cared for. The last few days we have tried to pull together ideas to help you cover the academics but as reality of being away from students for so long begins to set in, we know teachers will want more than academic work.
For this reason, we have worked to create a list of ideas that might help students still feel connected to others while they are home in their apartment or house.
---
Ideas for Home Learning
Write a letter! Could you mail each of your students a letter? I know this would be time consuming but think of the joy it would bring your students. Maybe you could even include a stamp and envelope so they can write back. Need decorative papers? Try our lined spring papers.
Record yourself reading a book! Almost all students love a read aloud – even our older students. Pick a familiar favorite or introduce your students to a new book. For older kids, maybe you can read aloud a chapter from a longer book each day. If children are able, maybe they could record their own read aloud to share with you.
Have your kids attend an on-line drawing class. Author and illustrator Jarret J. Krosoczka will be hosting a daily drawing lesson on you-tube. If your students have access, this could become an engaging part of their day!
Encourage your students to start a journal. A pandemic will become a unique part of history. Help your children record their thoughts and feelings along with the events around them. You can put together journals for them or they can simply use paper they have at home. Students can include drawings, poems or even quotes from family members.
Help a neighbor. Social distancing is important but is there something your students could do to help without interaction? Encourage them to take out the trash for an elderly neighbor. Or maybe they could put a note on the door of a friend. If you live in an area where it warmer out, help in a garden might be needed as well.
Explore the world. Invite your children on a virtual field trip.
Bake a treat. Instead of math, give your students the option of baking with a family member. Not only could this count as math, maybe it could be writing where students write a few descriptive sentences about the result.
Spend time with family. Let families have a chance to just be with each other. Encourage them to play a game together or watch a favorite movie.
Read, Wonder & Learn Here Katie Messner has compile a collection of author favorites. You'll find read alouds, drawing lessons and more.
Encourage movement. Too much time sitting in front of a TV or a screen is not healthy for our children. Have your students practice math facts, sight words or counting by 2s, 5s and 10s with movement. Children can set a movement goal each day and pick a skill to practice while they do jumping jacks, bicycle kicks or other exercises.
Have other ideas? Please share in the comments below so we can all help each other.
Need other resources? Here are a few that might help: