With our colorful Meet the Teacher signs and printables, you can add some fun and color to your night without spending hours prepping.
Add these fun and free meet the teacher materials to help you plan an informative night for your families.
These resources will help save you time and money as you assemble your evening.
This is another free resource for classroom teachers from The Curriculum Corner.

Ready to meet your new students and families?
As the excitement of meeting your new students and their families builds, these resources can help you plan a fun night for your new class members.
Often students and their families find their classrooms, meet the teacher, drop off school supplies and take a look around the room.
We are sharing some forms you may wish to lay out that evening so that you can get some information about your students quickly.
Parents can fill out some of the documents while they are visiting and leave them with you or they can take the forms home and return them with the student on the first day of school.
In addition to meeting your students and gathering a little bit of information, you can also choose to have a few activities for the students and families as they walk around your room.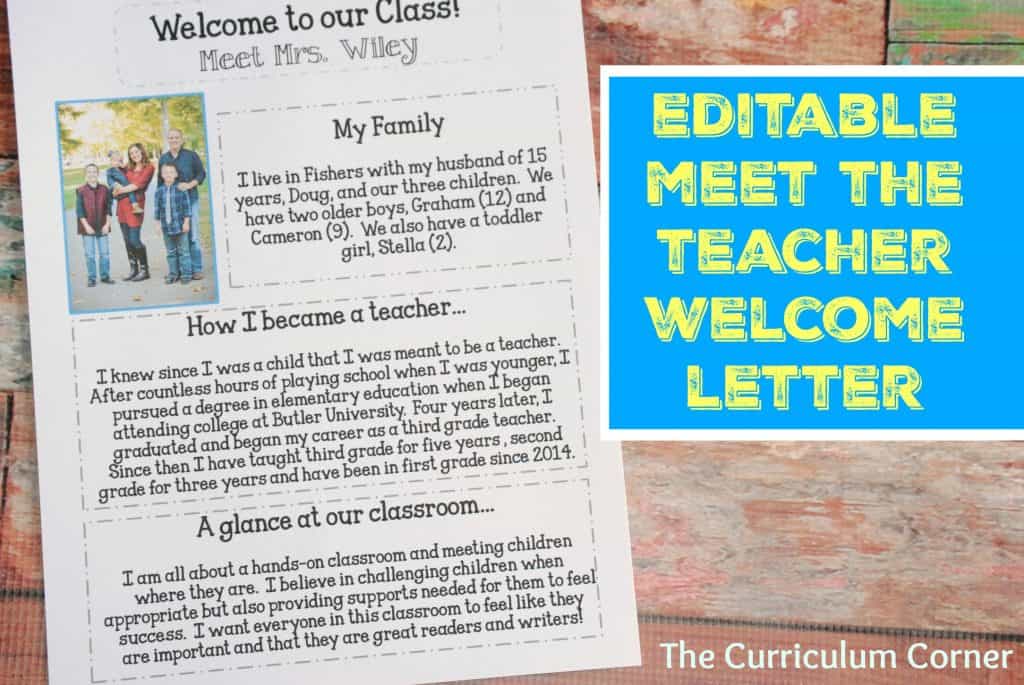 Editable Welcome Letter
This editable meet the teacher newsletter is an easy way to introduce yourself to your families.
You will need the KG fonts listed at the bottom of this post. To edit the picture, right click on the current photo and select replace photo.
You can then choose your personal photo. Drag the corners to adjust the size of your photo as needed. If you will be printing in color, you may also adjust the font colors.
Burlap and Brights Signs
These are designed for your meet the teacher night. You will find a variety of signs for your night.
Some included signs are: welcome to our room, please sign in, please take one.
Black & White Pages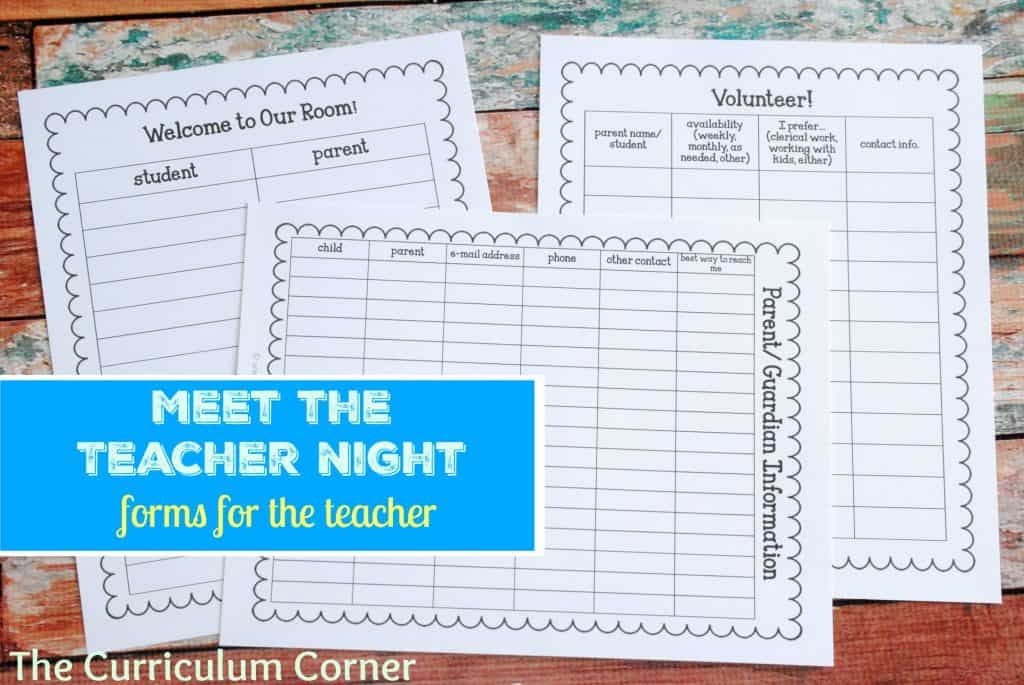 The collection we are sharing includes sign in sheets, parent contact information and volunteer forms.
You will also find a school scavenger hunt, perfect for helping your students take a quick tour of the school.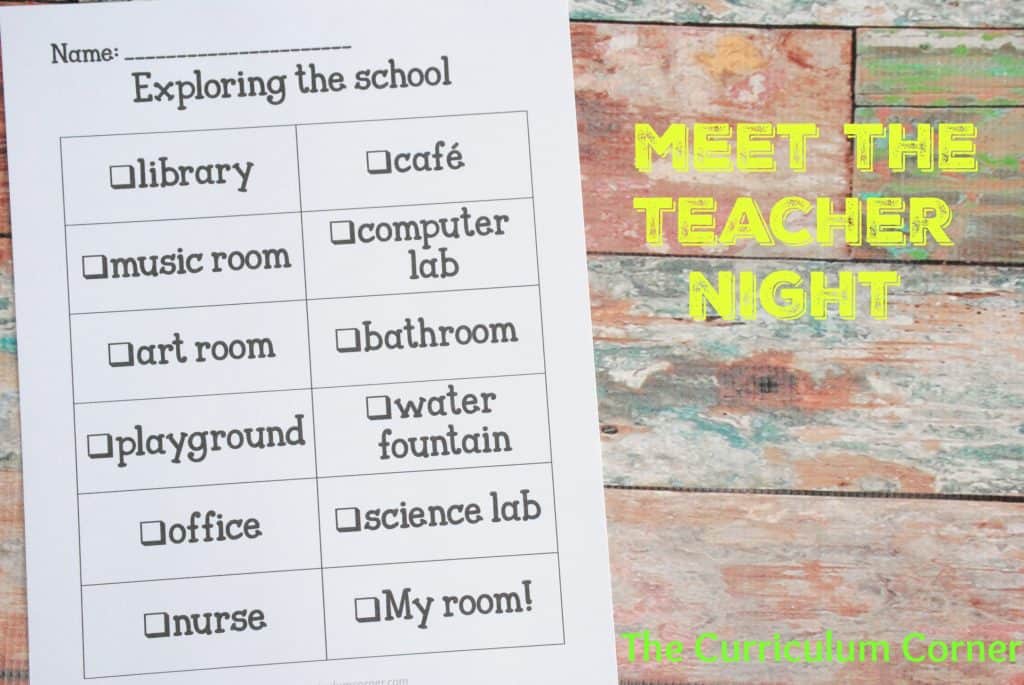 Finding Their Spot
Using simple, temporary name tags is an easy way to have students pick temporary desks/spots in the classroom and also to find out what they would like for your to call them this year.
As each student comes into the classroom have him/her write their name and what they would like to be called on this slip of paper.
They can then place the slip of paper at a spot in the classroom where they would like to sit. (This gives some students peace of mind if they see a friend's name somewhere in the room.) You can use these temporary name tags or make more creative ones before the first day of school.
Download all of the files here:
Burlap & Brights Signs: PowerPoint Editable File
Teacher Forms
Meet the Teacher Night PowerPoint Editable Files
You might also be interested in our Chalkboard Themed Meet the Teacher Night collection. It includes write the room activities, a classroom scavenger hunt and more!
We have a commercial use license for KG Fonts but you will need the following fonts downloaded on your computer if you plan on editing the PowerPoint version: KG Primary Penmanship, Janda Closer to Free, Janda Curlygirl Serif and KG Broken Vessels Sketch.
These files are for your personal, classroom use. As always, these are meant to be free and may not be sold. Please feel free to share with your colleagues, district or link to this post on your blog.
When sharing these files, we ask that you link directly to this post rather than simply sharing the download. These additional page views help us keep our resources free!