This set of free October Daily Welcome Messages is an easy way to get your students to enter the classroom and focus on the day ahead.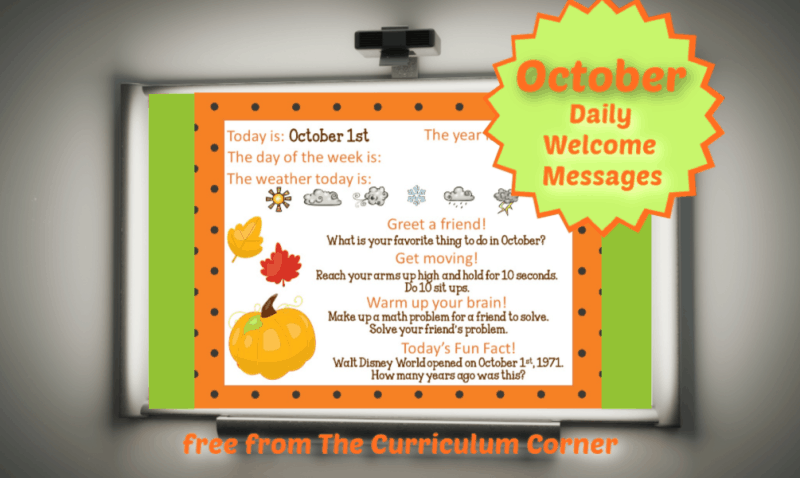 Start your day with these ready to go October Daily Welcome Messages!
Along with a set for each month like this set, we are also creating editable versions for kindergarten and intermediate classrooms. Those will be shared when completed.
You will find 31 daily welcome messages within this set.
We know you won't use every slide every year but this way you will be set for future years!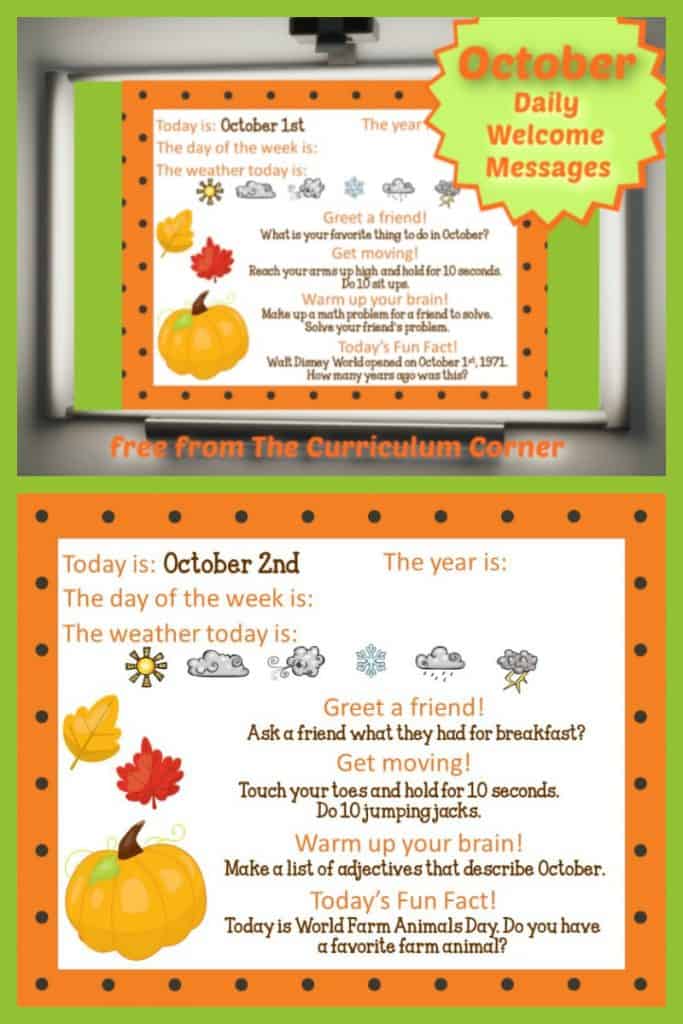 When we created this set of October Daily Welcome Messages, we had a few goals in mind.
We wanted to encourage students to talk a little. This is the first thing many teachers do in the morning as they enter the building.

Many students want to do the same!
We wanted to encourage students to wake up! We provided an idea for a quick stretch and a quick movement exercise. Some days students are encouraged to think of their own.
We wanted to encourage students to wake up their brains as well! We have included a quick questions. For written answers, we envision students using a white board, recording answers in a shared area or even adding the info to their daily journal.
We wanted to give students a little fun fact. We have included a fun fact for each day – each fact is either specific to the day or the overall month.
How to Use these Welcome Messages
We are providing this file as a PDF.
You will open the PDF and display the correct day on your SmartBoard.
Either choose a student to write in the information about the day, year and weather or allow the first students who enter the room to complete these fill in tasks.
We hope these help save you time in the morning and engage your students!
You can download our free October Daily Welcome Messages here:
October Welcome
If you are looking for additional free October resources, take a look at these: