This free pumpkin beginning fraction practice game for PowerPoint and Google Slides will be a good starting point for children starting to learn about fractions.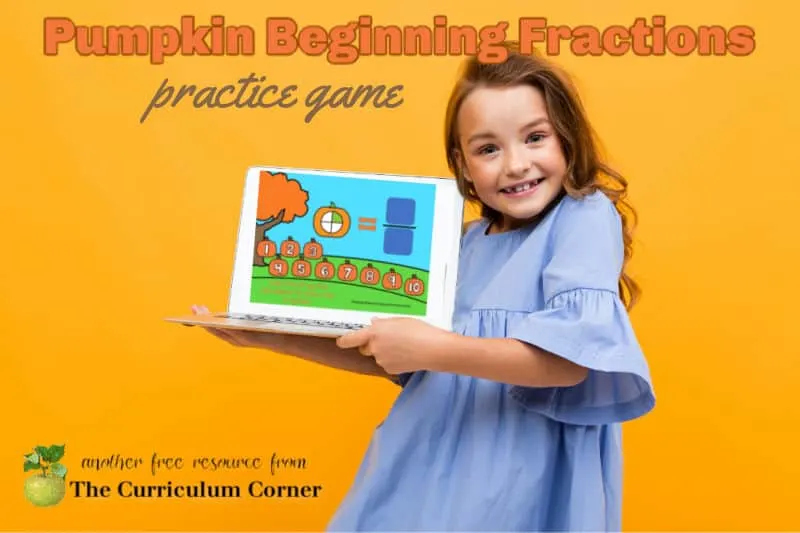 This is another free resource for teachers and families.
Download this pumpkin beginning fraction practice game for digital math practice in first and second grades.
Looking for some themed, fall fun? You've found it!
This pumpkin set will offer an engaging way for children to begin identifying fractions.
This is a digital game that is great for distance learning. It might also be helpful if you are looking for classroom centers that do not require students to interact with manipulatives.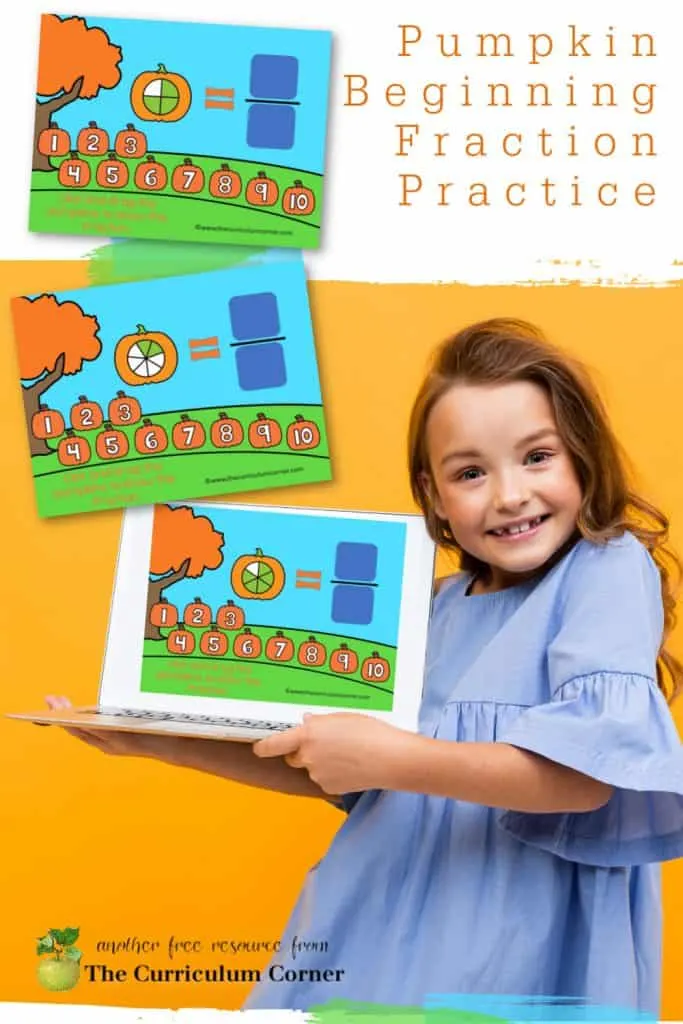 How to use this pumpkin beginning fractions game
You will have the option to download the PowerPoint version of this game or access the Google Slides version via your Google Drive.
If you are using the Google Drive version, be sure to save a copy to your Google Drive so that children will be able to move the pumpkins. You will not need to request access from us.
If you are using the PowerPoint version, you will not put the game in present mode. Doing so will prevent children from being able to move the numbers.
This game contains 20 different slides. Each slide contains a fraction on a pumpkin.
There is a spot where a fraction can be made to represent the pumpkin.
Children will drag and drop the pumpkin numbers to show the fraction.
Be sure to save an original for yourself so it is easy to reset the game after students use it.
You can download the PowerPoint version of this game here:
Need the version for your Google Drive? You will find it here: Google Slides Game
---
Looking for other fraction resources? Try these:
Thank you to Whimsy Clips and EduClips for the Clipart used today.
As with all of our resources, The Curriculum Corner creates these for free classroom use. Our products may not be sold. You may print and copy for your personal classroom use. These are also great for home school families!
You may not modify and resell in any form. Please let us know if you have any questions.