These texting graphic organizers for reading response will give your students a new format for responding to their reading.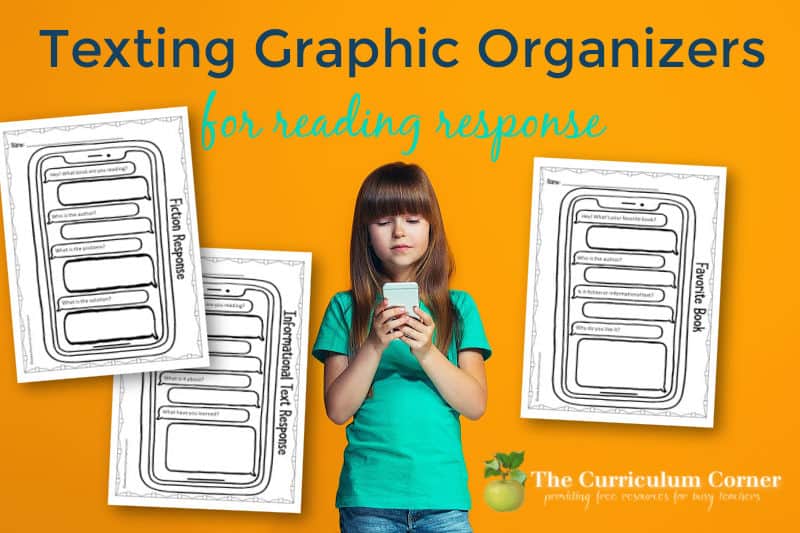 This is another free resource for teachers and families from The Curriculum Corner.
Download our texting graphic organizers for reading response to offer a new way to respond to reading.
This set has been designed to help you find a new way to help engage your readers.
The trendy texting theme will hopefully be a hook for children.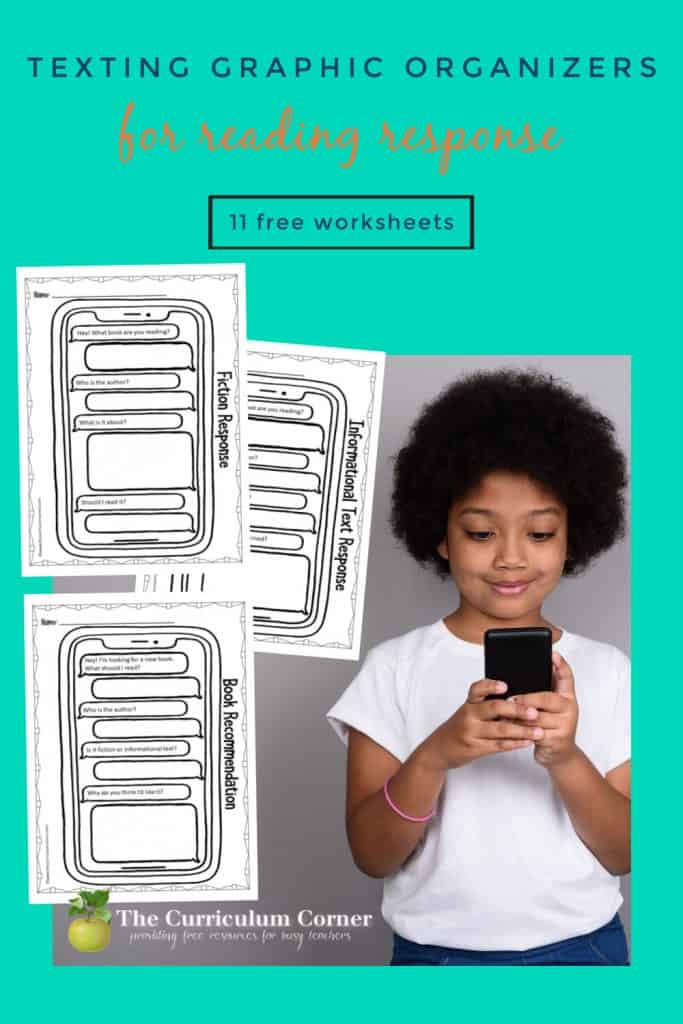 Using these Texting Graphic Organizers
This set contains 11 worksheets or graphic organizers.
You might choose a specific organizer or give your students the opportunity to choose.
This collection includes a range of pages so you can make sure the questions match the books your students are reading.
Some are specific to fiction while others are designed to be used with informational text. There are also a couple where children specify if their book is informational text or fiction.
Because not all organizers will fit all books, be sure to provide matches.
These pages are created to look like a cell phone screen.
The questions are written to look like a friend is texting. The student's job is to respond to the questions.
Because this is set up to look like texting, you might go ahead and give children permission to use abbreviations and emojis.
This approach could add a little bit of fun to the work students are doing.
Allowing this will also present you with an opportunity to talk about audience in writing. You can remind children that how they write for a friend would look different from how they would write to their principal.
You can download these graphic organizers here:
Looking for other resources? Try these
Thank you to Digital Mojo for the cell phone clip art.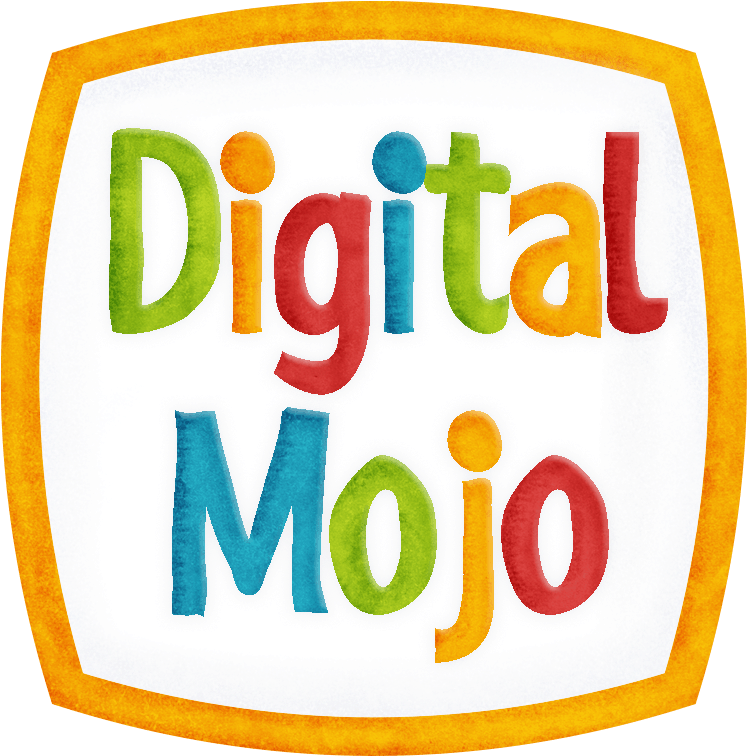 As with all of our resources, The Curriculum Corner creates these for free classroom use. Our products may not be sold. You may print and copy for your personal classroom use. These are also great for home school families!
You may not modify and resell in any form. Please let us know if you have any questions.