This free focus on close reading resource helps you teach students about determining importance in informational text when reading.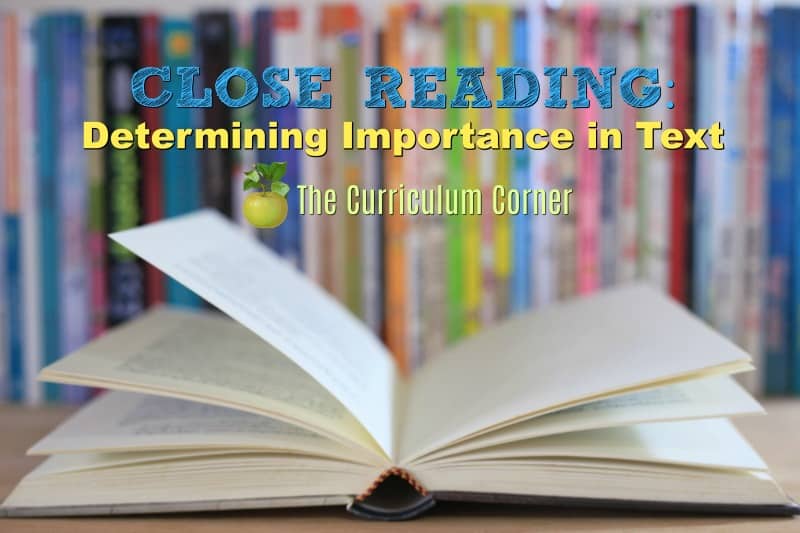 Informational text is becoming an increasingly important piece of our day to day curriculum.  Students are expected to read grade level texts and pull important information as they read.
This is a skill that does not often come naturally and should be carefully taught.  Nothing will replace guided readings of a text with modeling in the classroom.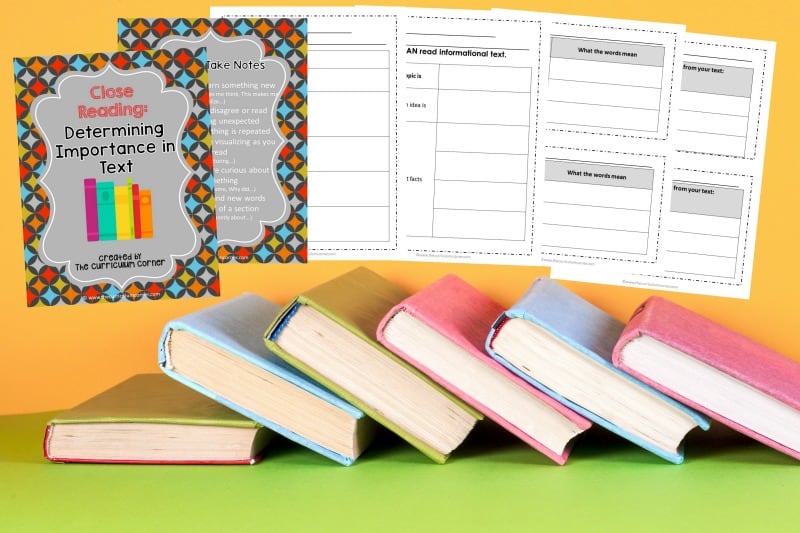 The materials below are created to use as you are modeling reading informational texts.
There are also additional pieces that can be used in interactive reading notebooks.
We highly suggest that guided readings include modeling of notetaking and usage of post-it notes in appropriate places.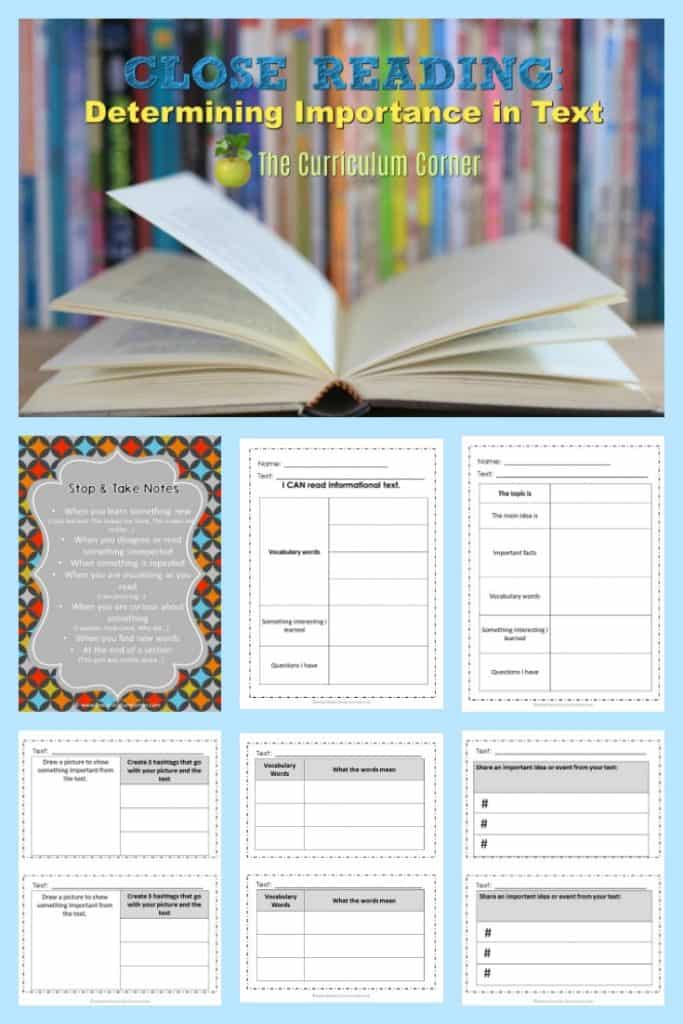 What You Will Find
Anchor Charts
Important Places to Stop and Take Notes  This anchor chart should be used as you are beginning to model how to find important information in the text.

Writing a Summary

 This anchor chart is designed to be used as you are introducing summary writing.
Also included, are black and white versions of our anchor charts along with smaller versions that can be cut apart and placed in notebooks.
Graphic Organizers
I Can Read Informational Text Organizer

Writing a Summary Graphic Organizer

Using Hashtags

 Today many children are on Facebook or Instagram sharing their experiences.  Often a part of sharing a picture or thought is adding a hashtag.  Have children use our Facebook or Instagram printables to share an important part of their text.  They should not only draw a picture and write a caption, they should also include three or four appropriate hashtags.

Interactive Notebook Printables

 These half page organizers are designed to be used in students' interactive notebooks.  Or, they can be used as exit tickets to assess student understanding.
You can download these free Close Reading Resources for Determining Importance in Text Here:
Looking for additional Close Reading resources? You will find organizational materials plus links to our other posts on Close Reading here: Getting Started with Close Reading.
Have great ideas for helping your students with determining importance in text? Please share below to help other teachers!