This free focus on close reading resource helps you teach students how to use the process of close reading as they explore a text.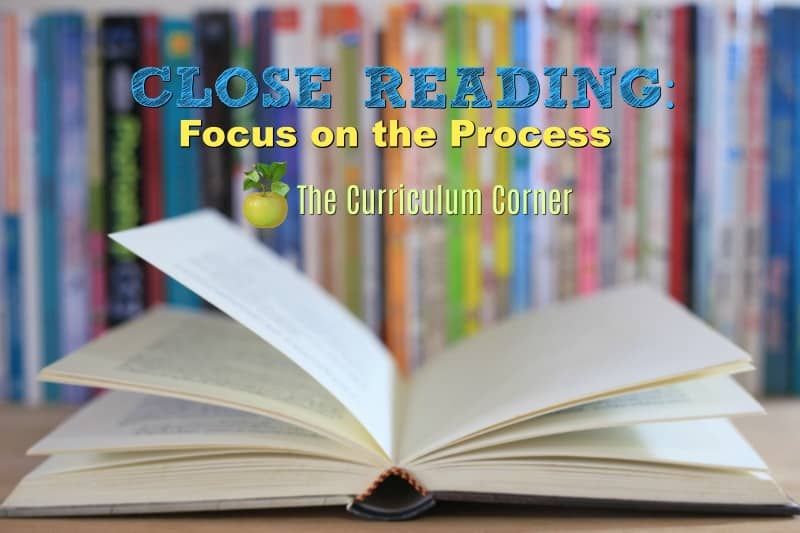 This is a part of our series on Close Reading.  If you are looking for additional free resources, please visit our Getting Started With Close Reading post (you will find the link at the very bottom of this post.)
Within this post you will find resources designed to help you begin setting up the Close Reading process in your classroom.
We have created a total of 21 pages that can be used as fit your classroom.  We have attempted to design them so that they can be used in a variety of ways.
You can download the Focus on Close Reading Process resources by clicking on the bold link towards the bottom of this post.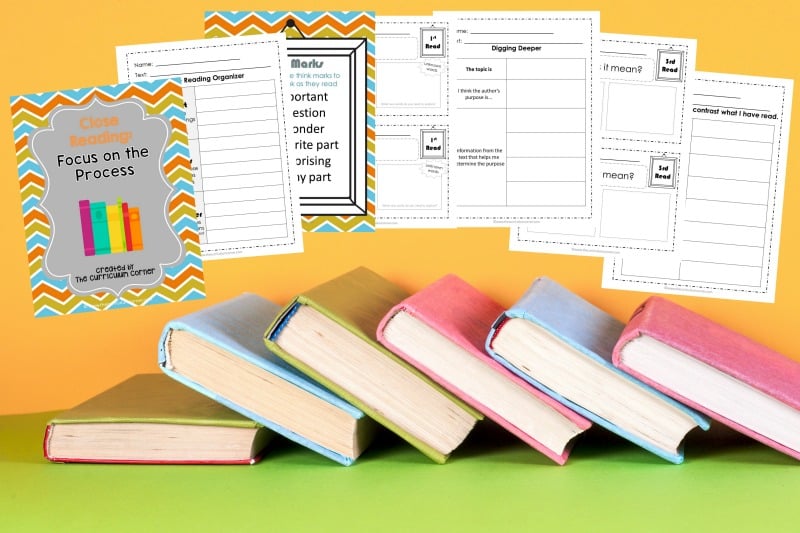 What You Will Find
Think Marks While most of the resources in the download are graphic organizers and exit tickets, we have included an anchor chart on Think Marks along with coordinating bookmarks for students.
The idea behind these Think Marks is that during their reading, students can use these symbols to mark the text.
When you go back as a class or students go back on their own, it will be easy for students to reconnect with their thinking simply by looking at the marks they made.
We do feel that helping students understand how to use these think marks will take modeling on the teacher's part as usually is the case with a new idea.
Graphic Organizers & Exit Tickets
We also encourage you to always model how you would like the included graphic organizers and exit tickets to be used.  Because we want teachers to have flexibility in using the items, most do not include specific directions.
As a part of Close Reading, it is also important that the resources are used to help students to take notes on their thinking.  These pages are not designed to be used simply as worksheets where students are given one as an assignment.  If these pages are not used as part of the reading process, they will not help students reflect on their reading.
In Close Reading we want students to think – not simply search and record facts.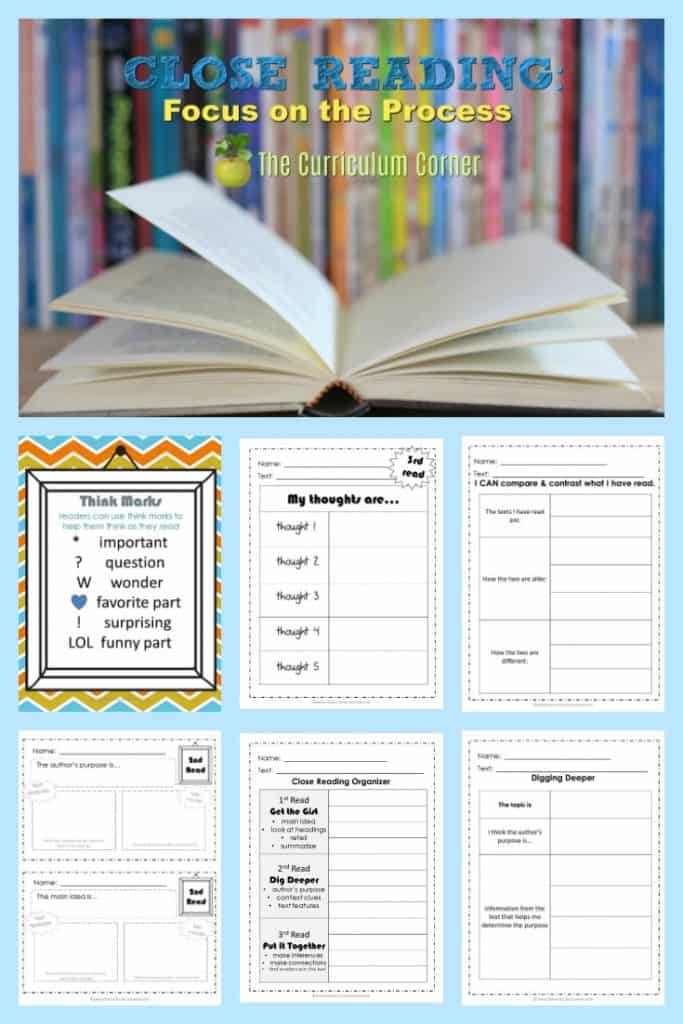 Looking for additional Close Reading resources? You will find organizational materials plus links to our other posts on Close Reading here: Getting Started with Close Reading.