This free focus on close reading resource helps you work with students on making connections as they read.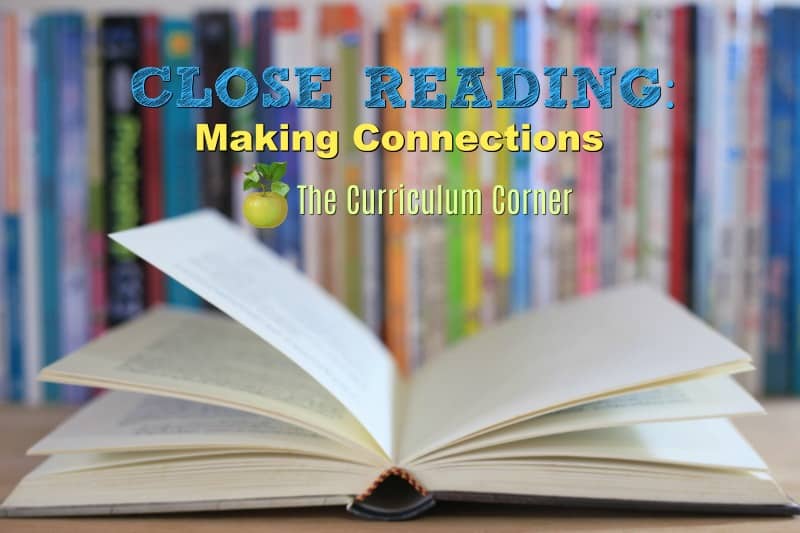 As children learn to close read, it is helpful for them to be able to naturally make meaningful connections as they read.
The connections make it easier for children to understand the content they are reading.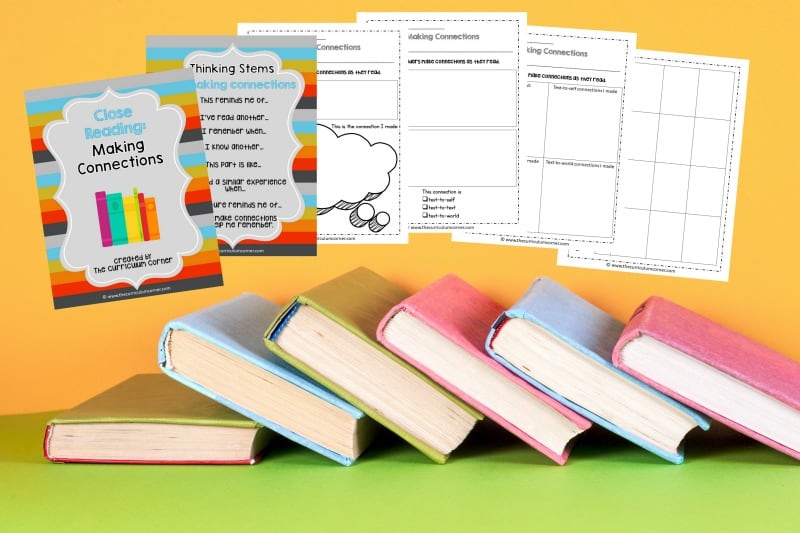 This is a part of children learning to monitor for meaning.  (See our previous post:  Monitoring for Meaning for more information.)
Many times children who have reached fourth grade have had a great deal of practice with the skill of making connections while reading.  However, we know that this is not always the case.  And while many children have had exposure to the idea of making connections, not all are skilled at making connections that add to the understanding and meaning of the text.
For this reason, we have compiled a collection of graphic organizers that can be used for children who need review or need to be taught the skill of making connections.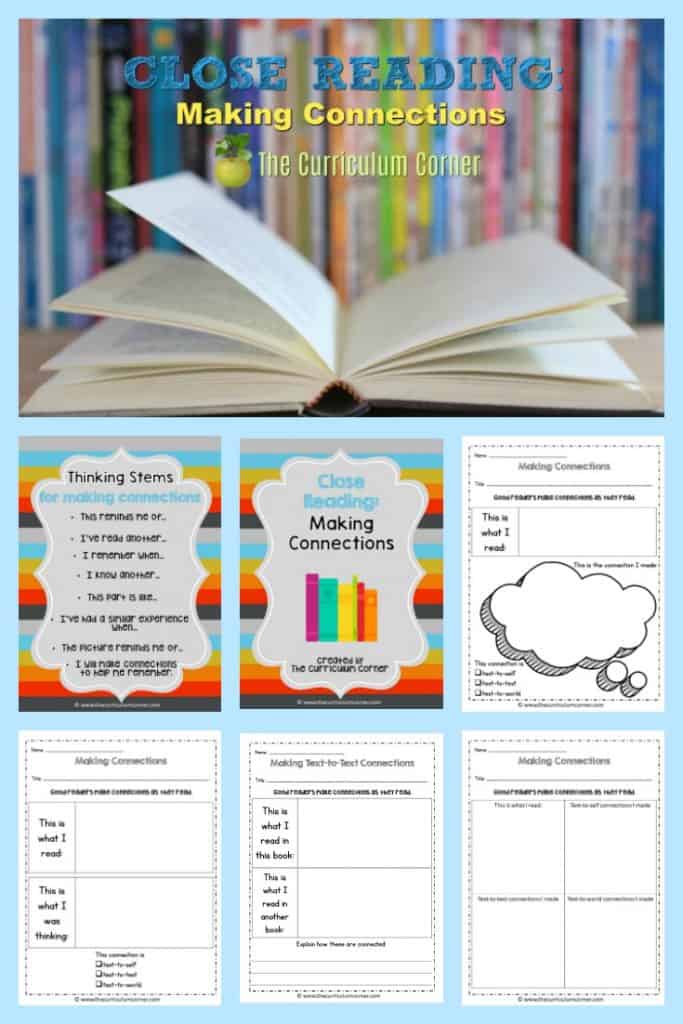 What You Will Find in this Collection
Thinking Stems

This anchor chart is provided in color and in black and white. These thinking stems can be used to help your students get started when they are talking about our recording their connections.

Mini Thinking Stems

These are a smaller version of our anchor chart. These can be cut apart and placed in an interactive notebook for student reference.

Graphic Organizers

We have created an assortment of five graphic organizers. These can be used to help students record their thoughts when making connections. You might also choose to print and laminate these. You can place them at a reading center along with a dry erase marker. Students can record their thoughts before a discussion and erase after.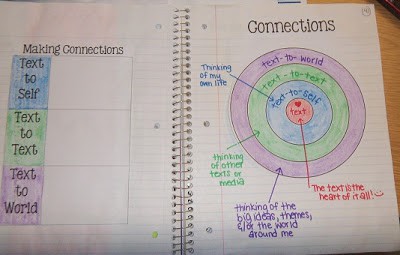 We love the example Sandy over at ELA Everyday helped her students put together in their reading notebooks.  She has some great printables for students to visualize what is happening as they make connections.  You will find them here:  Making Connections by Sandy.  (Thanks for letting us share your picture and post, Sandy!)
This is a part of our series on Close Reading.  If you are looking for additional free resources, please visit our Complete Close Reading Collection.