This Literature Log or Reading Response Journal for Chapter Books is designed to be used to help students guide students through reading and understanding chapter books.
Download this reading response journal for children to use as they work on learning to engage in the reading of chapter books.
This download is designed to be used by third, fourth and fifth grade students.
This is another free resource for teachers and homeschool families from The Curriculum Corner.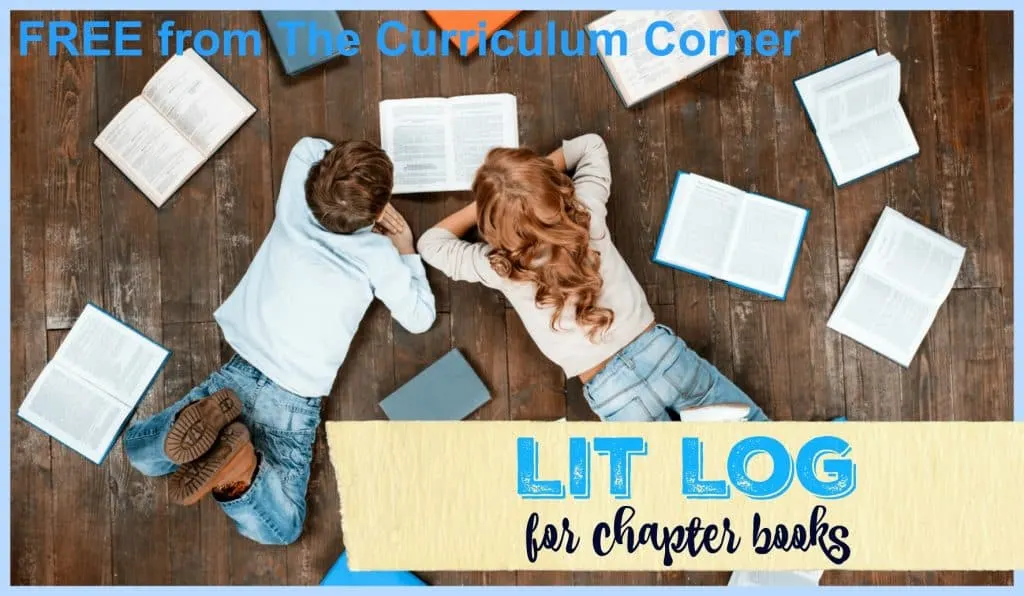 Helping children read chapter books
Use this Literature Log or Reading Response Journal for independent reading time. You might also use it to guide students through work time when they work with groups in literature circles.
I like the idea of this because as students begin to read longer and deeper chapter books, it can be difficult for children to keep track of all of the pieces.
From key events to important characters, giving students a place to record their ideas and thinking can be an important part of helping children become stronger readers. Use this literature log to help your students with this goal.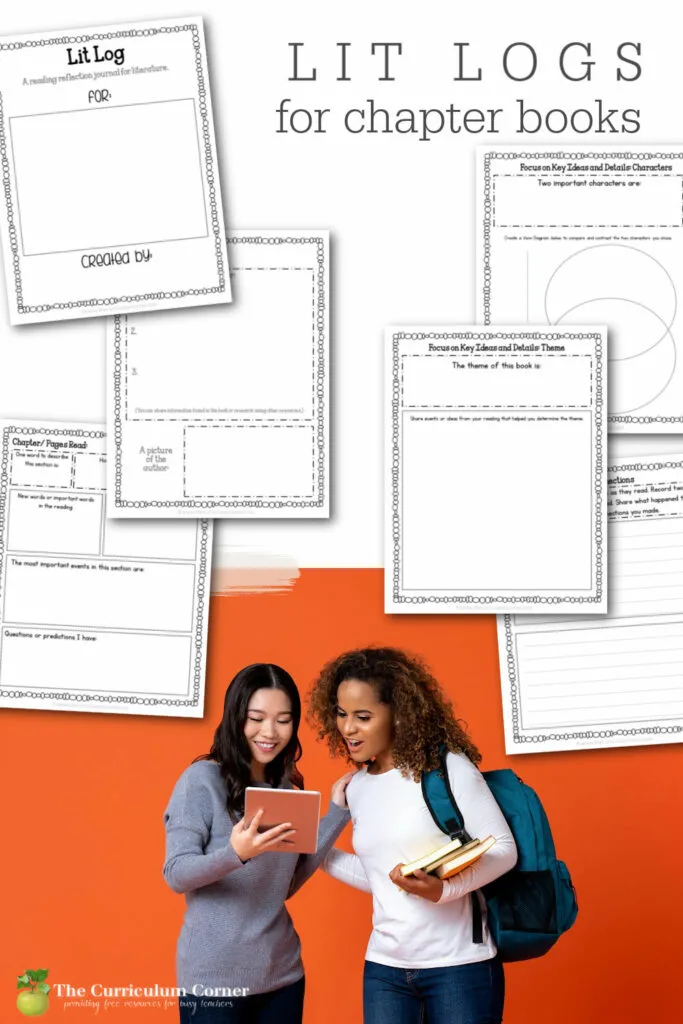 About this reading response journal
This Literature Log is formatted as a booklet that can be printed and stapled or printed and hole punched to be placed in a reading binder. We have included different pre-reading and post-reading pages for you to choose from. Print one of the chapter pages for each chapter in the book.
Depending on the level of your students, you might use this as a way to monitor progress when they are working independently or as a way to guide your small groups.
As always, when this is being used for independent work, it is important to make sure students have a clear understanding of your expectations. It is always helpful to begin by modeling what their work should look like.
You can download this free printable for reading here:
An addition to this literature log that might be helpful are graphic organizers from our collection of Literature Graphic Organizers. Here you will find 40 graphic organizers designed to meet literature standards for 4th and 5th grade students.
Our Literature Circles collection has additional resources that can be added to complete your Lit Logs.
You may also be interested in our Responding to Reading Unit of Study.
As with all of our resources, The Curriculum Corner creates these for free classroom use. Our products may not be sold. You may print and copy for your personal classroom use. These are also great for home school families!
You may not modify and resell in any form. Please let us know if you have any questions.
You may not modify and resell in any form. Please let us know if you have any questions.