This Literature Log or Reading Response Journal for Chapter Books is designed to be used to help students guide students through reading and understanding chapter books.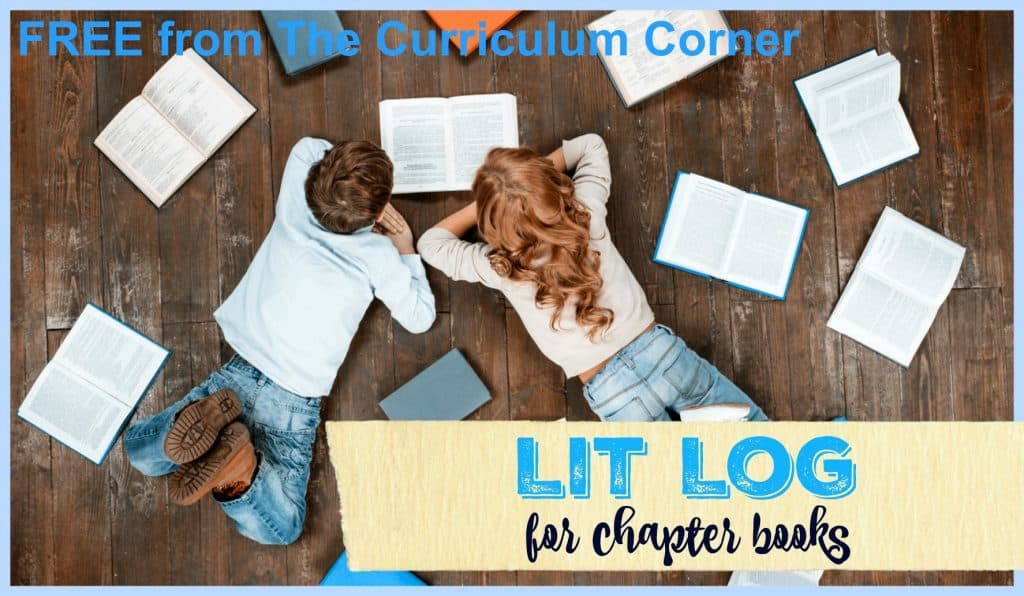 Use this Literature Log or Reading Response Journal for independent reading time or to guide students through work time when they work with groups in literature circles.
I like the idea of this because as students begin to read longer and deeper chapter books, it can be difficult for children to keep track of all of the pieces.
From key events to important characters, giving students a place to record their ideas and thinking can be an important part of helping children become stronger readers. Use this literature log to help your students with this goal.
This Literature Log is formatted as a booklet that can be printed and stapled or printed and hole punched to be placed in a reading binder. We have included different pre-reading and post-reading pages for you to choose from. Print one of the chapter pages for each chapter in the book.
Depending on the level of your students, you might use this as a way to monitor progress when they are working independently or as a way to guide your small groups.
As always, when this is being used for independent work, it is important to make sure students have a clear understanding of your expectations. It is always helpful to begin by modeling what their work should look like.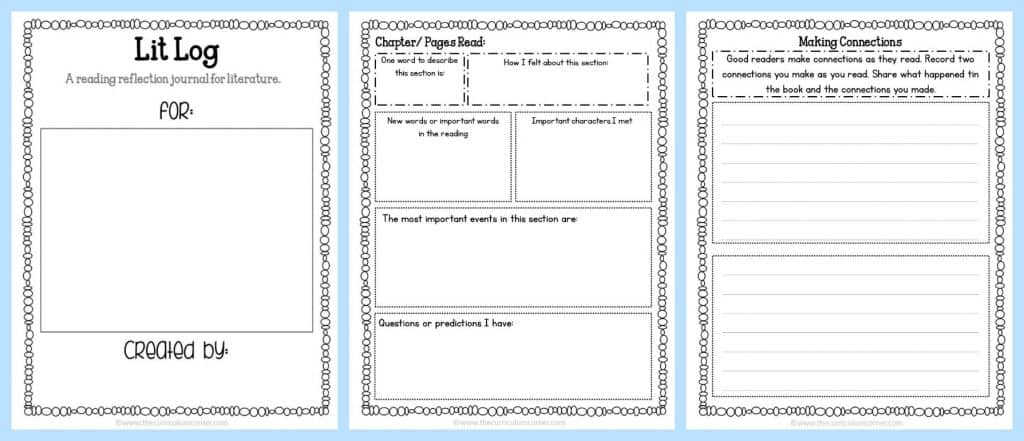 As always, this document is being provided for teacher, classroom use. Please feel free to print and copy for your classroom.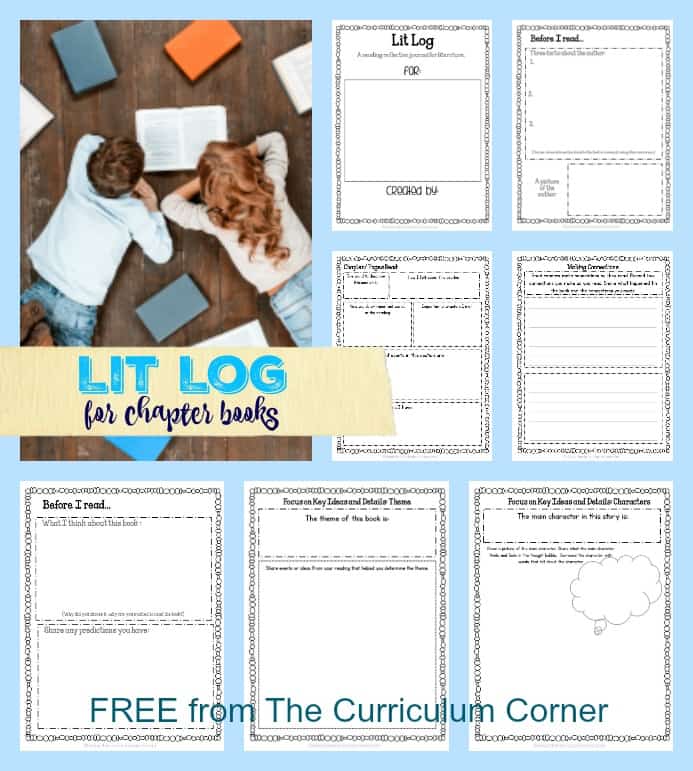 You may share the link to this post with your colleagues, district or through your blog. We simply ask that you share the link to this post, not the PDF. These extra pageviews help us keep our resources free!
—->   You can download the complete literature log here: Lit Log for Reading  <—-
An addition to this literature log that might be helpful are graphic organizers from our collection of Literature Graphic Organizers. Here you will find 40 graphic organizers designed to meet literature standards for 4th and 5th grade students.
Our Literature Circles collection has additional resources that can be added to complete your Lit Logs.
You may also be interested in our Responding to Reading Unit of Study.