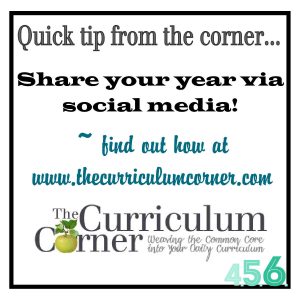 Have you ever thought about communicating the things going on in your classroom using social media?  Think about how many times a day many adults check Facebook, Instagram or Twitter.  These social media outlets are a quick and wonderful way to:
give parents information about what's going on in your classroom
share pictures of your students engaging in activities
provide reminders of due dates, tests and quizzes
request volunteers or supplies
Be sure to get signed permission from each parent if you plan to post pictures of their child.  So easy to carry your Smartphone with you, take a quick picture and share immediately!
In the district where Cathy and I teach, both of our schools have different magnet focuses.  One is an environmental school and one is an international school.  The two environmental schools in our district have amazing pages to share with families and visitors what is happening.  Check them out!