These free text features anchor charts and sorting cards can be used to provide your students with a review of features of informational text.
Download this set of text features anchor charts and cards to add to your nonfiction work in the classroom.
This is another free resource for teachers and homeschool families from The Curriculum Corner.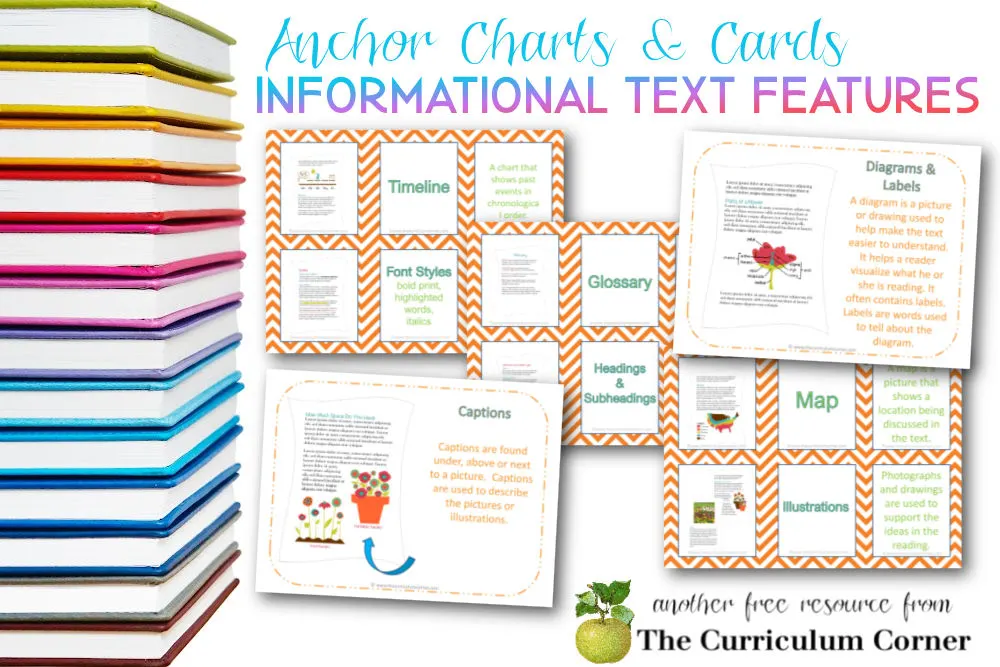 Working on informational text
As you work on informational text in the classroom, make sure you are providing your students with a range of choices.
It's so important for students to have subjects they find interesting in order for them to truly engage in the learning.
Text Features Anchor Charts
This download can be used to help your students see examples of the text features.
You might print to share or you can use during a lesson and display on your Smart Board.
The posters include the name of the feature, a definition and an example that matches what students might see in a book.
The charts can also be used during a small group lesson. You can share a poster and then have students find an example in a book from your collection.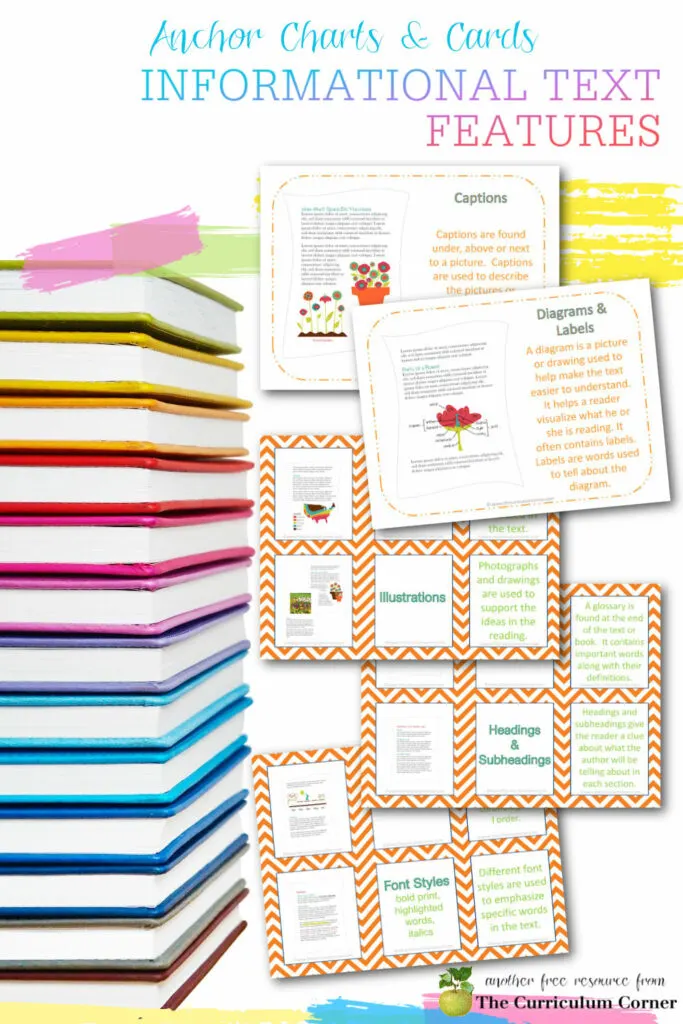 Text Features Card Sort
This download contains a set of cards students can use for sorting.
This will help children practice these text features:
table of contents
captions
graphs
diagrams & labels
timeline
font styldes
glossary
headings & subheadings
map
illustrations
index
You will receive a card with an example, a card with a definition and a card with the name.
You can use these at a literacy center for students to use as a review. They will discuss and match the cards.
You will find both of these reading downloads here:
As with all of our resources, The Curriculum Corner creates these for free classroom use. Our products may not be sold. You may print and copy for your personal classroom use. These are also great for home school families!
You may not modify and resell in any form. Please let us know if you have any questions.
You may not modify and resell in any form. Please let us know if you have any questions.