These free wizard focus mats will help you get your students focus and get ready for the day ahead.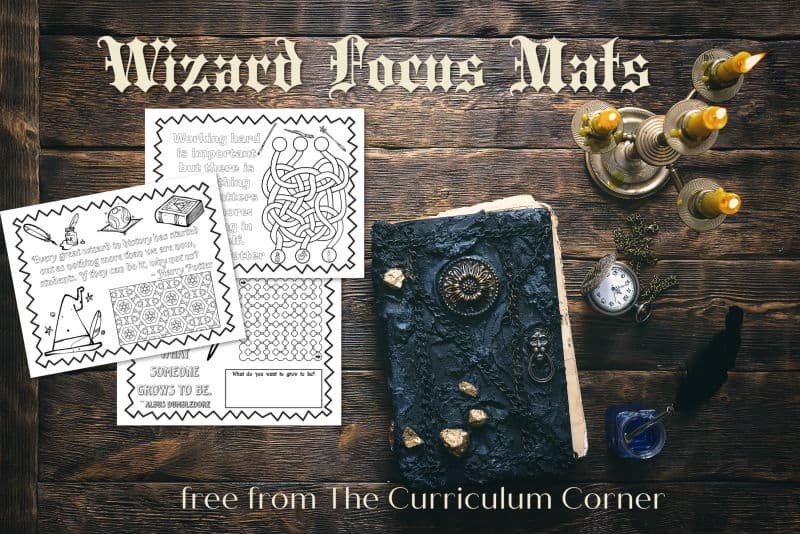 These are another free resource for teachers from The Curriculum Corner.
These free wizard focus mats are another engaging resource to add to your calming morning routine.
These wizard focus mats are a follow up to our original focus mats. We keep receiving requests looking for additional mats to add to your collection. We will keeping adding them as long as you need more!
This specific collection is inspired by everyone's favorite wizard and contains quotes from the Harry Potter books.
These will be a fun addition in the fall if you want something with a touch of a Halloween feel but are avoiding recognizing the holiday. Or, they are perfect for your Harry Potter loving students.
Why we created these Wizard Focus Mats
Our goal when creating these focus mats was to provide a free resource for teachers to use to help students enter the classroom and focus on the busy morning ahead of them.
This specific resource has been created to help your students have a calming and relaxing entry into school.
We are providing you with seven mats that you can copy and share with your students. You might choose to create a stack of each so students can choose the page they find the most appealing.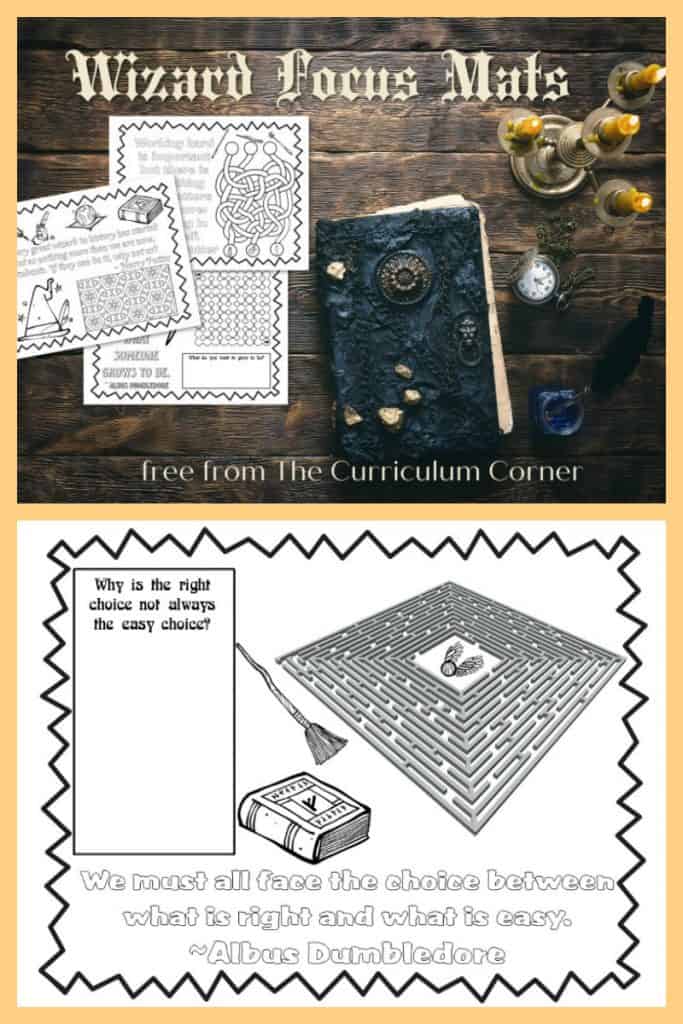 The pages contain a variety of images for coloring such as frames and patterns. There are also mazes and a few other open-ended questions.
Our thought in creating these is we wanted something simple for students to work on that would be relaxing. The process of coloring the designs contained on the mats and creating patterns can be a calming process.
Of course, for students who might be overwhelmed by the designs, a blank piece of paper might be a good option. Some students might prefer to simply draw or doodle instead of having a preprinted page.
To complete these mats, we suggest students have access to colored pencils or fine tipped markers.
You can download these free wizard focus mats for students here:
Looking for the original set? Here they are:
You will find 8 mats that focus on Growth Mindset concepts on The Curriculum Corner 123.
Finally, our fall themed set can be found here:

You might like these markers to make coloring fine lines easier for your students. (contains affiliate link)


Thank you to the following for the clip art used to create this free resource for teachers: