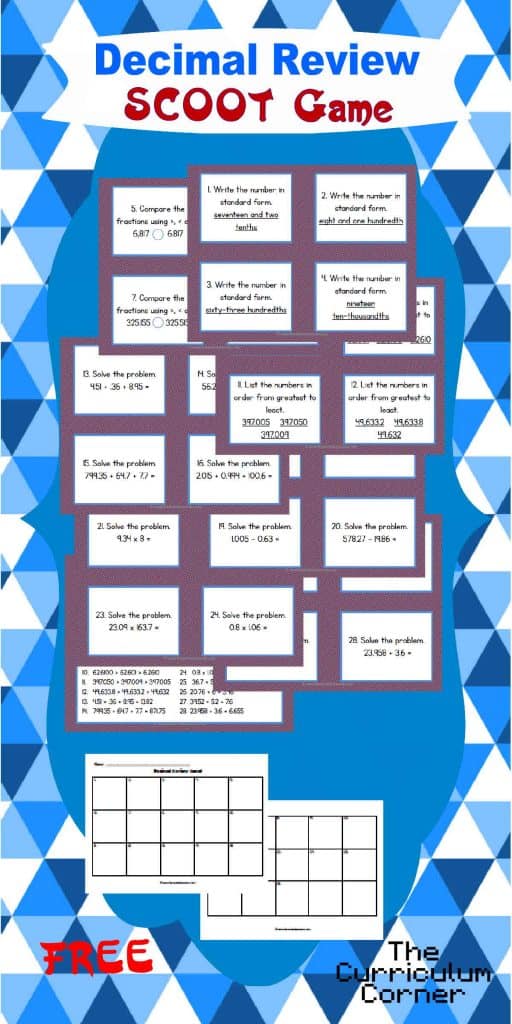 Many times even older students need a little movement in their day.  Scoot activities are an easy way to incorporate movement, yet still provide practice and engagement for students.   All you need to do for this activity is to print and laminate the cards and copy a recording page for each student.  This decimal review activity includes comparing & ordering of decimals, as well as addition, subtraction, multiplication and division of decimals.
To play, place one card at each student's seat.  They will begin writing on their recording page at the number of the card at their seat.   After giving students a few minutes to solve the problem, the teacher yells "Scoot" to signal students to rotate to a new seat.  (You will need to plan out the direction and path of the rotation before beginning.)  The activity continues until students have traveled to each spot.
We have created 28 cards along with 4 blank cards for you to include your own problems.  An answer key is provided at the end.  The recording page has 30 boxes.
Decimal Review Scoot Recording Page