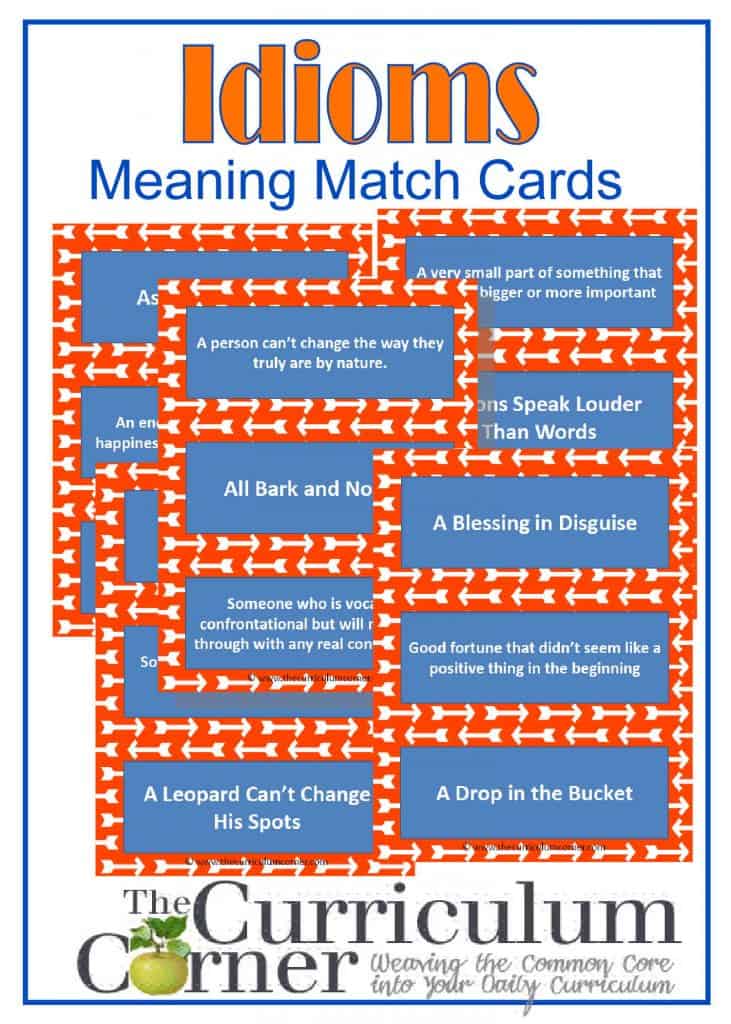 CCSS.ELA-LITERACY.L.4.5.B & 5.5.B – Recognize and explain the meaning of common idioms, adages and proverbs.
Here we have created a set of 44 matching cards that contain common idioms in the English language and the matching meanings behind the idioms.  You can use these cards as a simple matching activity or get your students up and moving.  Pass out one card to each student and have them move around the room to find their meaning match partner.  Have them work together to come up with a sentence or example for when someone might use the idiom in a real-world situation.
Another idea is to place just the idiom cards at a center.  Have students choose a card, write the idiom they chose and write the true meaning in their own words along with an explanation of a situation in which someone might use that idiom.
Idiom Meaning Match Cards (Color)