These math assessment exit tickets are a way to know what your students are thinking and feeling after a math assessment.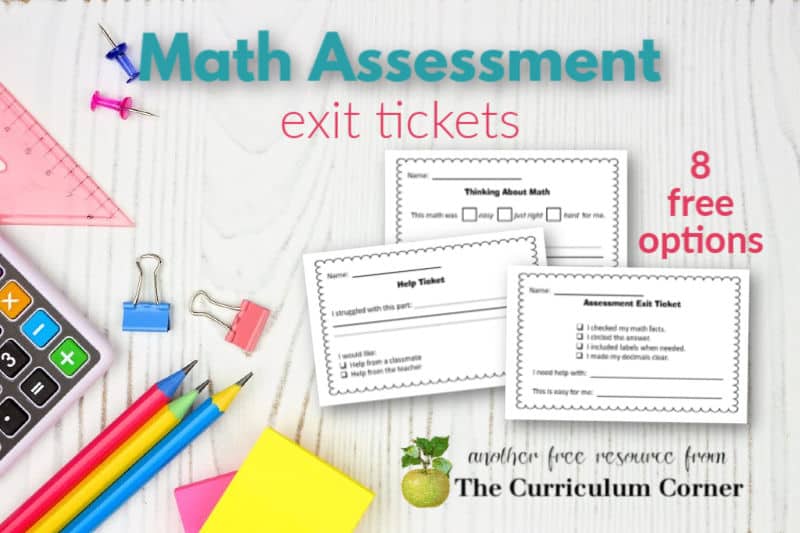 This is another free resource for teachers from The Curriculum Corner.
We've created a collection of math assessment exit tickets for your students to complete as they turn in their math test.
Our hope is that by using these tickets, you will get an idea of how students are feeling about the exam they just completed.
This newly updated collection includes eight different pages for you to choose from.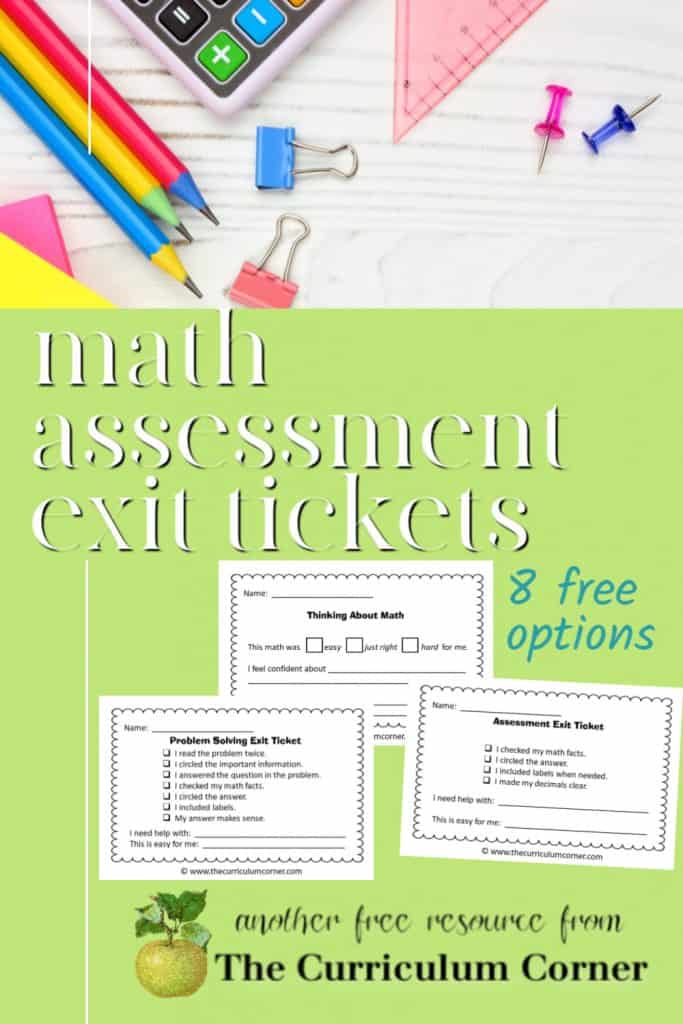 Using these Math Assessment Exit Tickets
We first created these pages years ago when we had a request for some type of form that could be added to a math test. The teacher was looking for something outside of the assessment piece.
They were wondering what they could do to get a response regarding how the student felt about the test.
If a student does poorly on a math exam, it can be very helpful to have information outside of the answers to the problems.
Often times students are aware of their struggles and might be able to better help you help them with a short response.
Maybe a child felt like a long division test was challenging because they are not strong with math facts.
Possibly a child encounters a test that is way too easy. Maybe the content was already mastered before the unit of study began. Having a child offer feedback along with their answers could help you gather all types of useful information!
Also included is a help request ticket. Maybe a student know they need help and can request if from the teacher or a peer.
Download these free math assessment exit tickets here:
Download these free math assessment exit tickets here:
Looking for other exit ticket options? Try these:
You might also be interested in the following math assessments:
As with all of our resources, The Curriculum Corner creates these for free classroom use. Our products may not be sold. You may print and copy for your personal classroom use. These are also great for home school families!
You may not modify and resell in any form. Please let us know if you have any questions.