Download these fall word parts puzzles as a way for children to practice in a digital format using PowerPoint.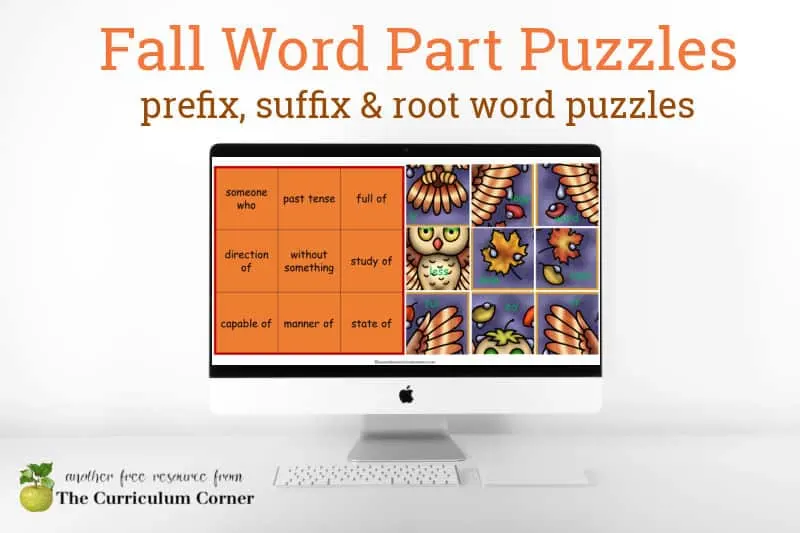 This is another free resource for teachers and homeschool families from The Curriculum Corner.
This set of fall word parts puzzles will be an engaging way for students to practice prefixes, suffixes and Greek roots.
Try using these word parts puzzles to give children a new way to practice word parts.
We usually like to give students the opportunity to review word parts with puzzles and other hands-on centers. However, right now we know teachers are looking for digital options that children can complete at home or at school.
This set was created in the hopes of helping fill this need.
These games can be used for at-home practice or in the classroom using computers or tablets.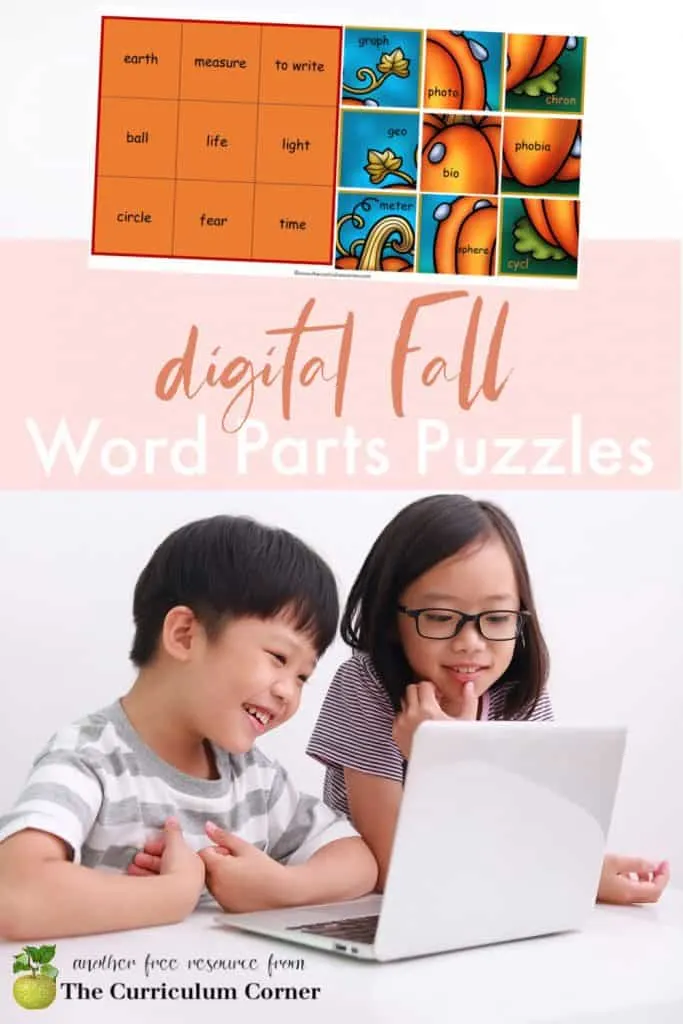 How to Complete these Fall Puzzles
Students will open the chosen puzzle in PowerPoint.
To be able to move the pieces, they will not complete this activity in present mode.
Children can click and drag the colorful pieces on the side to complete the puzzle.
As they are completing the puzzle, children will be matching the meaning to the word or word part.
There are three different versions:
Falling Leaves Prefix Puzzle
Owl Suffix Puzzle
Pumpkin Latin Roots Puzzle
Children will click and drag the pieces to match each word part with the definition.
Be sure to save a copy to your computer before allowing students to manipulate the pieces. This will make resetting the game easier.
Need to use these in Google Slides? Try this easy tutorial we created: Converting a PowerPoint.
You can download these free PowerPoint games here:
Looking for other word parts resources? Try these free collections we have created:
Thank you to Busy Bee Studio for the puzzle clip art.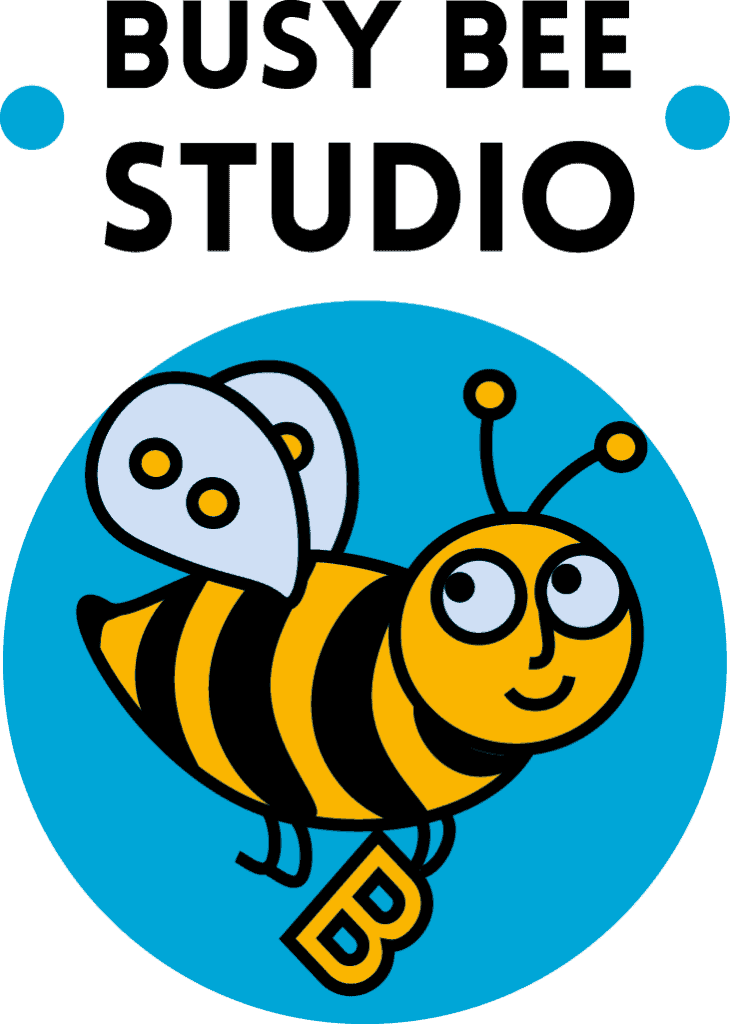 As with all of our resources, The Curriculum Corner creates these for free classroom use. Our products may not be sold. You may print and copy for your personal classroom use. These are also great for home school families!
You may not modify and resell in any form. Please let us know if you have any questions.