These 4th 100 Fry Word Fun Booklets will help your children work on the fourth set of Fry Sight Words.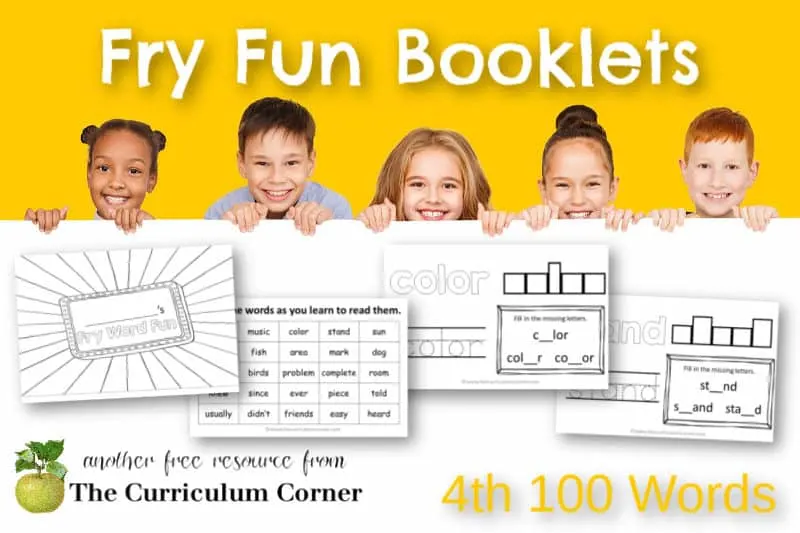 This is another free resource from The Curriculum Corner.
Have students have mastered the 3rd 100 Fry words and are ready to move on to the next 100? Try our next set of free printable Word Fun Booklets!
This download will give you the fourth set of Fry Word Booklets.
These practice books have been created to help your children work on sight words in a printed format.
While we originally designed these booklets for just the first and second hundred Fry words, we got requests for more and added a set for the third hundred.
Since that time, we have received even more requests to add another hundred. We hope this new set helps for anyone with students who benefit from this type of practice.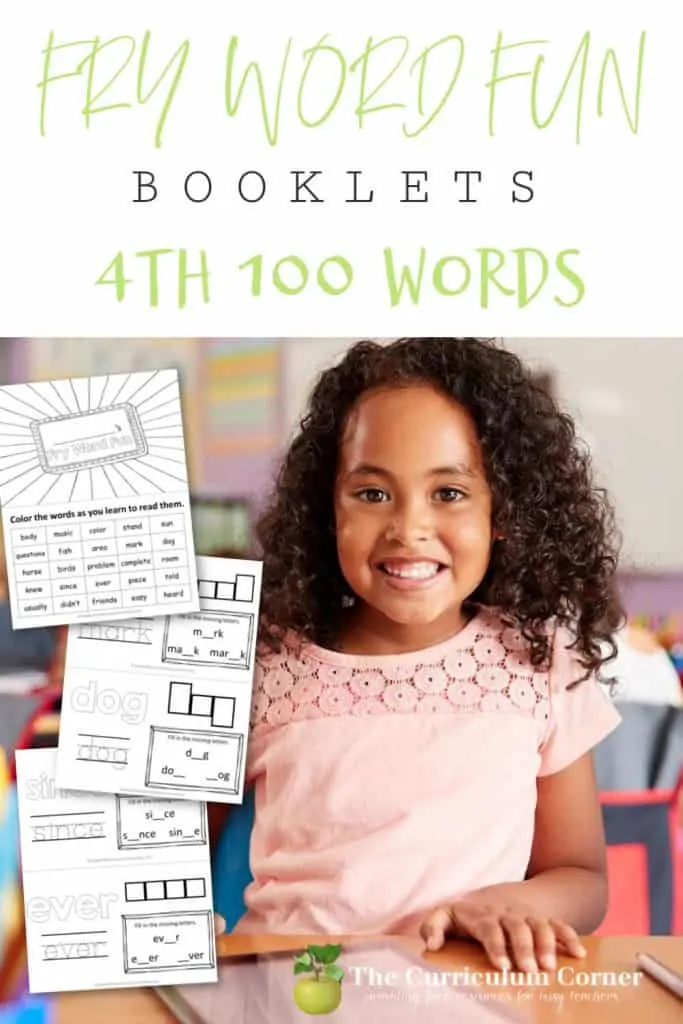 Within the downloads below you will see four booklets for the 4th 100 Fry Words
There are four separate booklets, divided into groups of words. Each booklet will have 25 words. The words appear in the order they are listed on the Fry Word List.
The booklets contain simple practice tasks like coloring, tracing, writing words in the shape boxes and filling in missing letters.
Each booklet begins and ends with a tracking chart. Children can begin each booklet by coloring the words they know already.
When they have completed the booklet, they can repeat this task to see how many new words they have mastered.
If students have specific words from previous lists that they have yet to master, visit our other Fry Word Fun Booklets posts for the first three hundred words.
Print out specific pages to add on to the backs of student booklets. This is one way to individualize lists of your class.
You can download this free set of Fry Word Booklets here:
Looking for the other sets? You will find them here:
If you would like additional, free Fry Word resources, start here: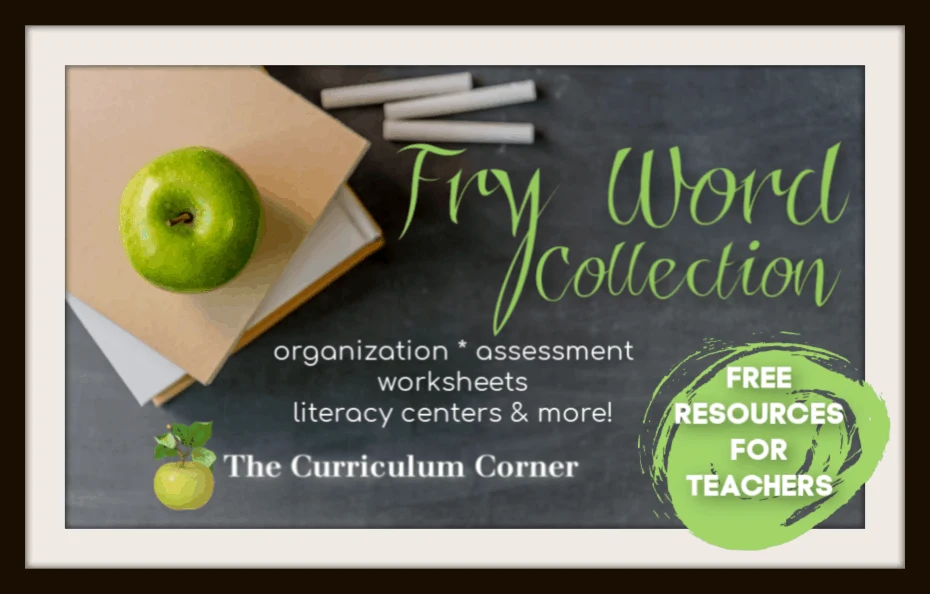 As with all of our resources, The Curriculum Corner creates these for free classroom use. Our products may not be sold. You may print and copy for your personal classroom use. These are also great for home school families!
You may not modify and resell in any form. Please let us know if you have any questions.