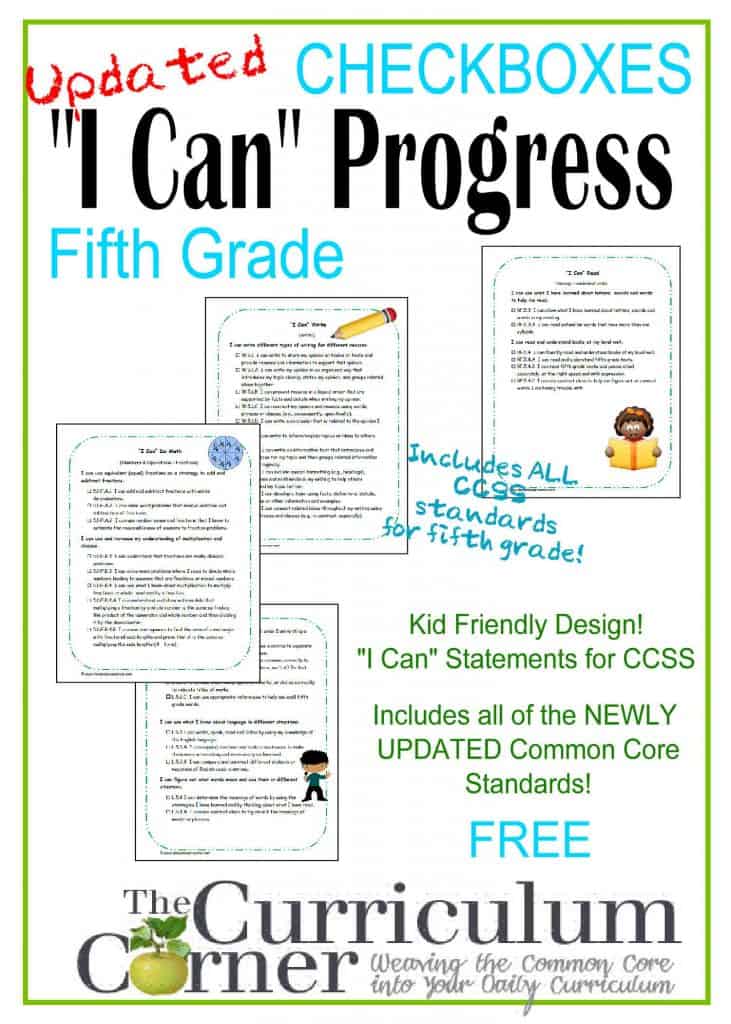 This set of posters is created using the most recent version of the "I Can" statements.  

These updated "I Can" poster use the original & apparently very popular clip art from our first set of posters!  We had no idea how many requests we would get for our new posters to look similar to the first set we created two years ago.
Kid Clip Art I Can Checkboxes for Fifth Grade
We have heard from many of you that you like to put these in your students' folders.  Children can then check off when they have mastered a standard.  Do any of you have other ways you like to use these?  We would love for you to share below!
Reproduction of these posters or statements with the intent to sell is prohibited.  These were created to help busy teachers and are meant to be free.  Thank you for understanding!  If you are interested in purchasing a commercial use license, please message us for details.