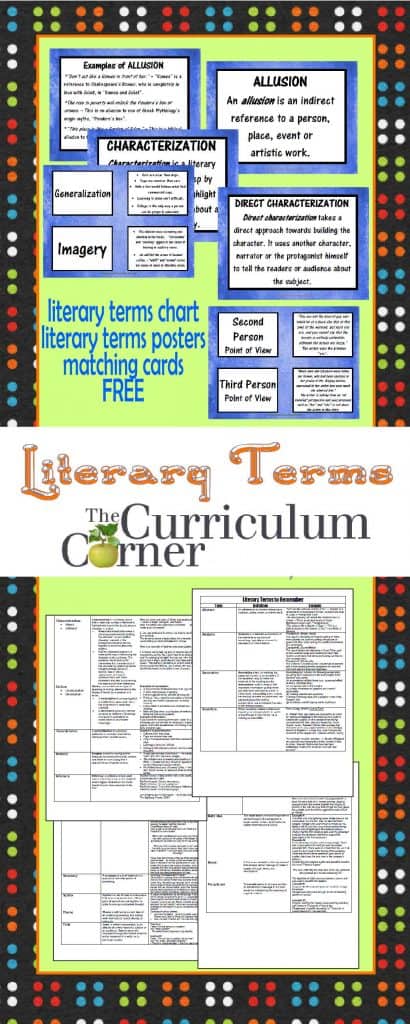 Last year we featured an AH-mazing teacher in our 456 Corner Spotlight named Jenny Goff.  She teaches in the district where Cathy and I did and has received the Teacher of the Year award at her school.  Jill was recently talking with her about what it's like to be in a classroom these days, and she found that Jenny was ready to try something to help inspire herself (and hopefully others) who might be experiencing some of the same thoughts and emotions that she was having about our profession.  Jenny decided that night to start a teaching blog called "Teaching From an Attitude of Gratitude".  Jenny's voice and sense of humor truly shine through in her new blog and it's worth reading if you could use a little "teacher pick-me-up" and smile/giggle.  You can check out her blog here: Teaching From an Attitude of Gratitude.  She shares some great reminders and validations for all of us.
AND…
…more GREAT news!  Jenny has been sending us some of the resources she has created for her sixth grade classroom for us to share with you!
The first thing she sent us an AWESOME document that contains 18 advanced literary terms, their definition and examples from literature!  We have taken the information from her document and created some additional resources that you might want to use in your classroom.
Jenny's Literary Terms Chart – Jenny created this chart for her students to use.  It contains the literary terms, definitions and examples for literature.
Literary Terms Posters & Matching Cards – We have taken Jenny's chart and turned the information into posters that you can display in your classroom.  We have also taken some of the examples from Jenny's chart and put them onto cards so students can match the term with the example.  These could be used as a review game for students.