Begin planning for your e-learning with our complete distance learning collection for teachers.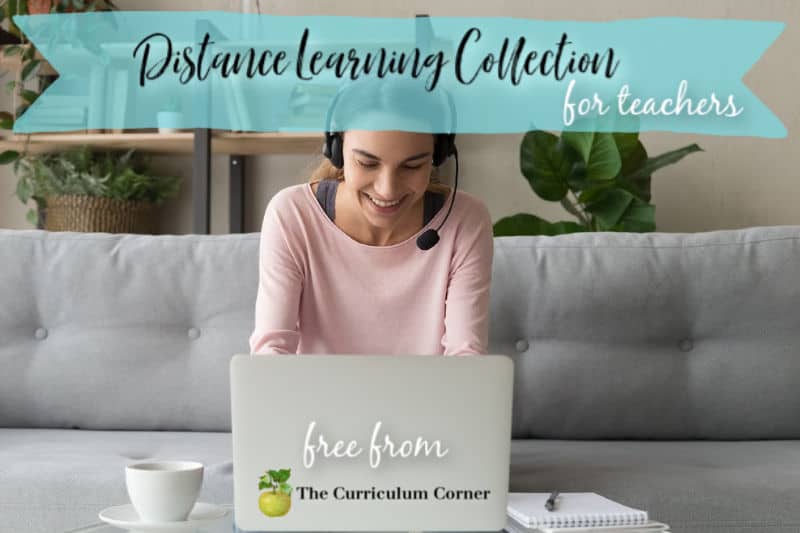 This is a free collection of resources for teachers and families.
You've found The Curriculum Corner's Distance Learning Collection!
This collection was updated in November of 2020 to include our newest resources.
No one knows what the coming school year will look like. It might be in person, digital or a combination. And it might change as we go.
It's stressful for teachers as they think about keeping themselves healthy and the well-being of their students. We hope this free set of resources will help you spend less time on planning so that you can focus your energy on your family and students.
Teachers are working on adapting their teaching. (While many are also helping their own children at home.)
Parents are working on juggling working from home while helping their children learn.
Children are missing their friends, teachers and struggling with being inside with such little contact with the outside world.
On top of everything, there is concern for the health of others.
It is so much to handle all at once!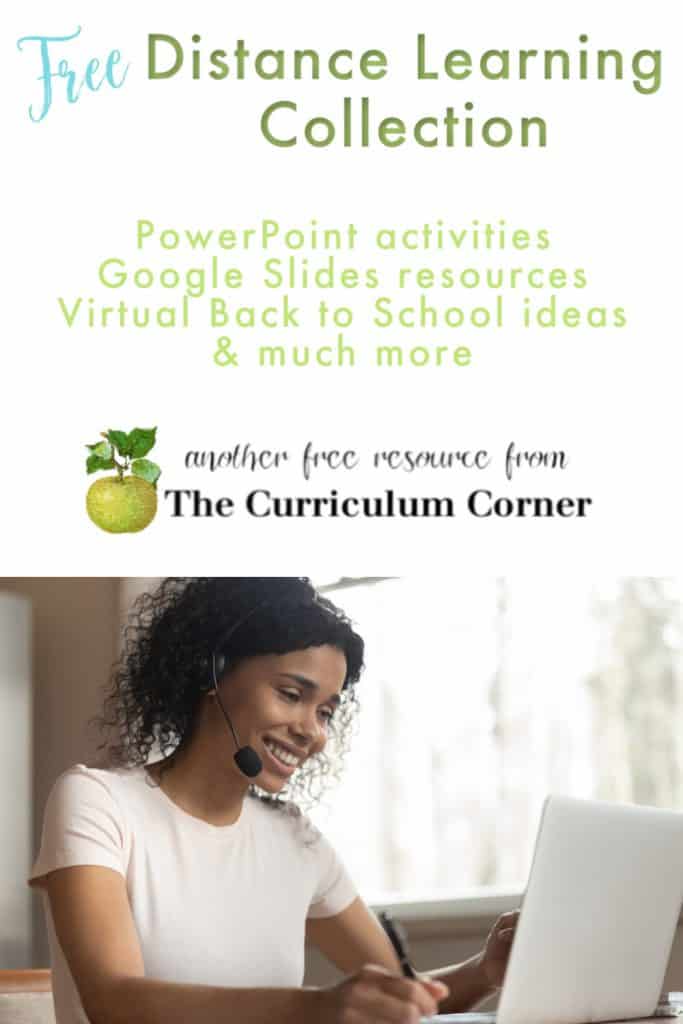 The Curriculum Corner's Distance Learning Collection
We have been working to create free resources that might help take a little of the stress off of your planning. While we can't do the teaching for you, we are hoping we can eliminate a tiny piece of the stress.
Here we are gathering all of the resources we have created in order to help teachers with distance learning.
Our resources include tutorials, activities, digital resources and more. We know that not all schools have moved to virtual learning so we are also including printable pages for those creating packets to send home.

We are working as quickly as we can on fulfilling requests. If you have a need that we might be able to help with, please let us know. We want to make sure the resources we are creating are helpful for teachers trying to make their distance learning the most effective.
The focus of the requests do not need to be academic – things such as journals, coloring pages and other items related to emotional well-being of students are just as important. If you have an idea, please share with us!
You will find our most popular resources for distance learning here:
If you are looking for additional computer tutorials, try these: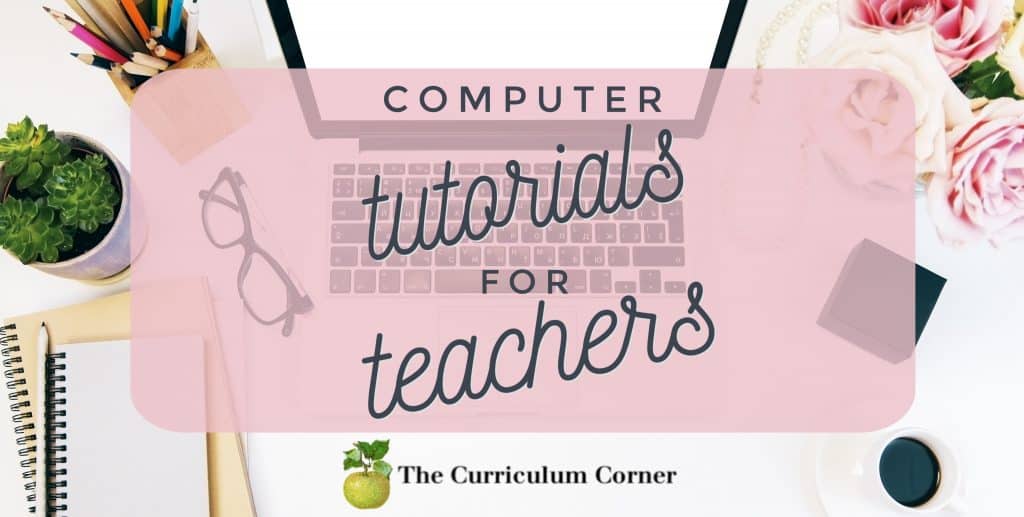 As with all of our resources, The Curriculum Corner creates these for free classroom use. Our products may not be sold. You may print and copy for your personal classroom use. These are also great for home school families!
Remember, you may not modify and resell in any form. Please let us know if you have any questions.